Over the next 10 years (2010-2020), an international research effort, based on clinical trials with patients, will be carried out. Countries like Brazil, Peru, Spain, South Africa, Uganda, Kenya, Vietnam, the Philippines and China (Hong Kong) will collaborate in this global network though their research sites. The research group at the TBTC will also include 7 sites in the United States.
Tuberculosis is a communicable disease caused by Mycobacterium tuberculosis. It usually affects the lungs, but can also affect other parts of the body, such as the brain, kidneys, or spine. According to the World Health Organization estimates, almost one third of the world's population (2.000 million people) is infected by the disease-causing bacterium. However, the active disease will only develop in certain people, such as those ones with an immune system facing situations such as a transplant, HIV or malnutrition. More than 9 million people around the world become sick with tuberculosis, and almost 2 million die each year.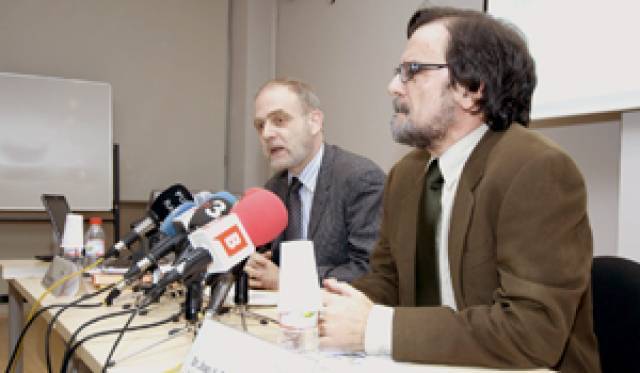 There are many challenges such as the irregular access to TB diagnosis and treatment, HIV co-infection, the emergence of resistances and the extremely drug-resistant tuberculosis. This latter form of the disease does not respond to first or second-line drugs, the treatment options are very limited and the risk of death is very high. In addition, compliance with a program for tuberculosis requires at least six months of treatment. Therefore, the search for new diagnostic tests, medicines, vaccines and protocols, as well as reducing the duration of treatment, is more necessary than ever.
TBTC has undertaken 9 major trials and 15 sub-studies. Most recently, TBTC study findings have influenced guidelines for treating people co-infected with TB and HIV. CDC conducted their first open competition for a group of TB researchers in 1993.
More than 12.000 patients
TBTC conducts a series of clinical trials with more than 12.000 patients and volunteers enrolled and an annual operating budget of approximately $10 million. With the commitment and support of CDC, the Consortium provides a global network for these trials and plays an important role in improving the treatment of tuberculosis, its control and prevention. Currently, TBTC is completing a study for an innovative treatment for latent tuberculosis infection, and has begun its first clinical trial in patients with multiresistant tuberculosis.
Tuberculosis in our environment
Tuberculosis is an infectocontagious disease that can be fatal if not treated. In Barcelona it has a low and decreasing incidence, but 400 new cases are recorded annually. In the case of Catalonia, the annually recorded new cases amount to 1.600.
The scientific community is working to develop new and more effective drugs against tuberculosis because the ones that are currently available require many months of treatment. In addition, research is necessary to cope with extremely resistant tuberculosis, which begins to be quite common today. With its participation in CDC's Tuberculosis Trials Consortium, Barcelona becomes the European capital of tuberculosis.