Founded in 1934, the American College of Rheumatology (ACR) is a not-for-profit medical association which serves nearly 8,500 doctors, healthcare professionals and scientists from around the world. Every year, the College's awards programme recognises the outstanding contributions of its members in the field of rheumatology. This year, Mariona Cid, head of the IDIBAPS Systemic vasculitis group, has received the distinction of Master of the College, one of the highest honours awarded by the ACR, to members aged who are aged over 65 years by 1 October of the year in which they are nominated.
Cid was nominated by Gary Hoffman, professor of rheumatology at Cleveland Clinic. Her nomination received the support of Eric Matteson, emeritus chair professor at the Mayo Clinic College of Medicine and Science, and Peter Merkel, chair professor and head of the Penn Medicine Rheumatology Service, and was ratified by the committee that awards the prizes and designations. All three researchers are ACR members.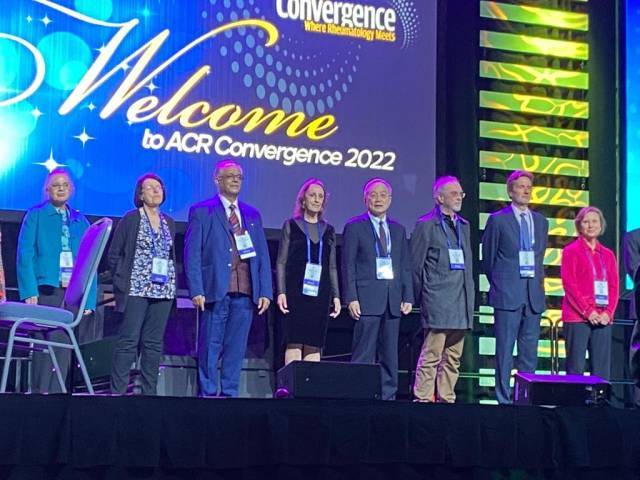 The research conducted by Mariona Cid focuses on establishing the mechanisms responsible for inflammation and remodelling of blood vessels that characterise vasculitis, with the aim of identifying therapeutic targets and biomarkers that are useful for clinical practice. Cid and her team devise functional models, which include primary cells from patients, cocultures, models of adhesion, migration, and angiogenesis, and 3D ex-vivo cultures. Furthermore, the researchers also work on the description of clinical cohorts with the collection of clinical and image data as well as biological samples.