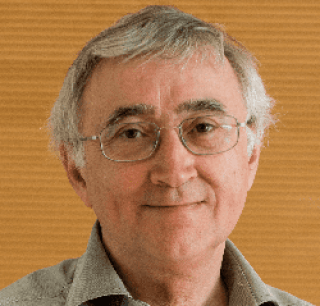 Elías Campo
Director of FRCB-IDIBAPS
Featured publications
Authors: Albero R, Enjuanes A, Demajo S, Castellano G, Pinyol M, García N, Capdevila C, Clot G, Suárez-Cisneros H, Shimada M, Karube K, López-Guerra M, Colomer D, Beà S, Martin-Subero JI, Campo E, Jares P .

Reference: Journal Of Clinical Investigation 2018.

Authors: Swerdlow S.H., Campo E., Pileri S.A., Lee Harris N., Stein H., Siebert R., Advani R., Ghielmini M., Salles G.A., Zelenetz A.D., Jaffe E.S..

Reference: Blood 2016.

Authors: Bea, Silvia; Navarro, Alba; Salaverria, Itziar; Martin-Garcia, David; Jares, Pedro; Gine, Eva; Nadeu, Ferran; Conde, Laura; Juan, Manel; Clot, Guillem; Lopez-Guerra, Monica; Moros, Alexandra; Roue, Gael; Aymerich, Marta; Villamor, Neus; Martinez, Antonio; Valera, Alexandra; Amador, Virginia; Hernandez, Luis; Rozman, Maria; Colomer, Dolors; Lopez-Guillermo, Armando; Campo, Elias.

Reference: Proceedings Of The National Academy Of Sciences Of The United States Of America 2013.
Featured Projects
Molecular Diagnosis, Prognosis, and Therapeutic Targets in Mantle Cell Lymphoma

Principal investigator: Elías Campo Güerri

Funder: Institut d`Investigacions Biomèdiques August Pi i Sunyer (Sede); National Institut of Health (NHI)

Code: 1P01CA229100

Duration: 01/09/2019 - 31/08/2023

Single-cell genomics to comprehensively understand healthy B-cell maturationand transformation to chronic lymphocytic leukemia (BCLL@las)

Principal investigator: E Campo, H Heyn, JI Martin-Subero, Gut. Ivo, Elias Campo

Funder: European Commission ; IDIBAPS (August Pi Sunyer Biomedical Research Institute), Barcelona, Spain. (Sede)

Code: H2020-ERC-Sy_2018 (810287)

Duration: 01/04/2019 - 31/03/2023

Functional and Clinical Impact of Genomics Analysis in CLL

Principal investigator: Elías Campo Güerri

Funder: Institut d`Investigacions Biomèdiques August Pi i Sunyer (Sede); Instituto de Salud Carlos III

Code: PMP15/00007

Duration: 01/01/2016 - 30/09/2020

EUCANCan: a federated network of aligned and interoperable infrastructures for the homogeneous analysis, management and sharing of genomic oncology data for Personalised Medicine

Principal investigator: Elías Campo Güerri

Code: EUCANCANCER

Duration: 01/01/2019 - 31/12/2022

La Medicina Personalitzada a Catalunya-Càncer (MedPerCan). Estudi pilot sobre l'impacte de l'anàlisi genòmica en la pressa de decisions en oncologia.

Principal investigator: Elías Campo Güerri

Code: SLT002/16/00374

Duration: 01/01/2017 - 31/12/2019