Job offers
IDIBAPS and the FCRB work to ensure fair and transparent recruitment, promote equal opportunities, and improve evaluation procedures.
See offer
EXCELLENCE IN HUMAN RESOURCES
Since 2015, IDIBAPS has adhered to the Human Resources Strategy for Researchers (HRS4R). IDIBAPS/FCRB provides support for the principles of the European Researchers Charter and applies an open, transparent, and merit-based recruitment policy (OTMR).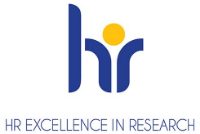 Job opportunities