The CETC is an innovative project of the Institute of Ophthalmology of the Hospital Clinic de Barcelona. The purpose of the CETC ​​is to become a Centre of Excellence in Ophthalmology and to offer high quality training opportunities for young and experienced professionals, as well as to promote innovation projects. The CETC is a leading experimental eye surgery space that is integrated into the new surgical area of ​​Ophthalmology, in the Maternity compound.
The CETC has an experimental and simulation eye surgery space physically and digitally connected to the new surgical area as well as to the Institute's outpatient clinics. It also has a multimedia classroom equipped with the best technology and audio-visual media, which will enable to watch live surgery and offer courses in both face-to-face and online formats.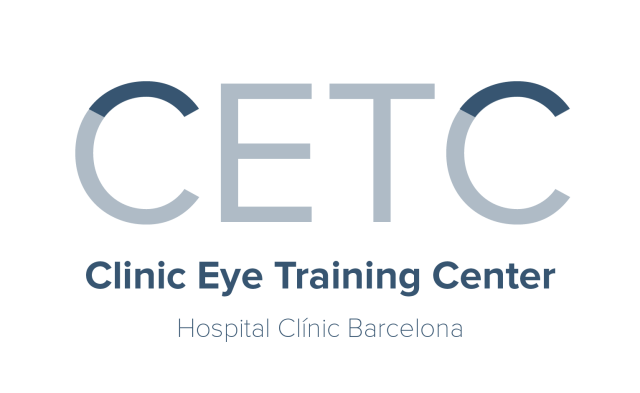 Much more than a training space
Training
The training offer covers from basic introductory courses to advanced programs in the different ophthalmological subspecialties.
Innovation
The CETC aims to generate an impact on society by promoting, together with companies in the sector, R + D + i projects that respond to unmet needs in the field of ophthalmology.
Solidarity Programs
The Learn for Sight program will offer access to quality eye care to visually impaired and economically disadvantaged people in developing countries.
What you could never get tired of seeing
Appointment of Queco Novell,, actor and humorist
I would not get tired of watching Leo Messi play
Queco Novell,
actor and humorist
The CETC has been possible thanks to the project MOOMA, which has been financed by: