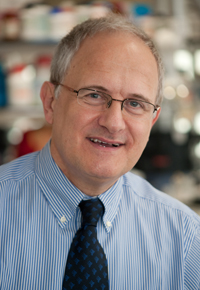 Journal of Hepatology, the official journal of the European Association for the Study of  the Liver (EASL), publishes a Position Paper on Bacterial Infections in Cirrhosis.  Bacterial infections are one of the most common complications of cirrhosis and  represent an important reason for hospital admission and one of the leading causes of  death in this disease. The document that has been just published represents a joint effort  of 25 worldwide experts in the field that gathered for an EASL Special Conference held in  Barcelona in May 2013.
The document is led by Dr. Pere Ginès, chairman of the Liver Unit of the Hospital  Clínic, full professor of the University of Barcelona, and leader of the  research group on  "Mechanisms of Liver Diseases and Complications of Cirrhosis" of the  IDIBAPS and Dr.  Rajiv Jalan from the Royal Free Hospital in London. The document  also includes  other members of the Liver Unit of the Hospital Clínic, Dr. Javier  Fernández and Dr.  Vicente Arroyo, and Dr. Jordi Vila, chairman of the Microbiology  Unit of the Hospital  Clínic.
The document can be found here.