On 26 April, during the meeting of the American Academy of Neurology, which was held in Boston, the American Brain Foundation presented its Commitment to Cures 2023 awards. These accolades distinguish researchers who have contributed to the advancement of research in the field of brain diseases and to raising society's awareness regarding the importance of these disorders. This year, Josep Dalmau, head of the IDIBAPS Pathogenesis of autoimmune neuronal diseases group, has received the award in the "Scientific Breakthrough" category, together with Vanda A. Lennon from the Mayo Clinic.
The award was presented by Jeyden Liuzza, a girl who was a patient of Dalmau when she was only 3 years old. Luizza suffered a very severe anti-NMDAR encephalitis, but she recovered and is now an ambassador for the Anti-NMDAR encephalitis Foundation.
Dalmau's research has defined and transformed the field of autoimmune neurology and has had a major impact on the diagnosis and care of patients with autoimmune neurological diseases around the world.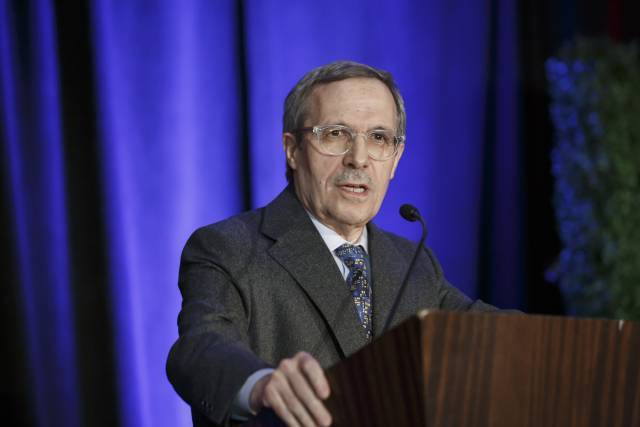 In the year 2007, Josep Dalmau described the first autoimmune encephalitis. Today, there are 17 known types of this disorder, of which 11 were identified at Dalmau's laboratory. Autoimmune encephalitis are a set of inflammatory diseases of the central nervous system in which the immune system attacks the body's own proteins by mistake. The neuropsychiatric symptoms include behavioural changes, psychosis, convulsions, and cognitive and memory deficits. Autoimmune encephalitis can affect people of any age and some of the subtypes appear, mainly, in children and young adults, and represent a third of all the cases of encephalitis that occur worldwide.
The name of Josep Dalmau has become synonymous with autoimmune neurology and, thanks to his research, today many autoimmune neurological diseases can be cured.