Today, Dr. Pedro L. Alonso, director of both the International Health Research Centre of Barcelona (CRESIB – Hospital Clinic – University of Barcelona) and the Manhiça Centre of Health Research, presented during the Biocat Conference on Research and Challenges in Global Health the results published in the Journal of Infectious Diseases. This is a joint initiative of the Bioregion of Catalonia (Biocat), CRESIB, Fundació Clínic for Biomedical Research and "la Caixa" Foundation, with the aim of stimulating debate among worldwide experts in international health.
"This present study reports what is, to our knowledge, the first long-term follow-up of a paediatric malaria vaccine trial in Africa," stated Dr. Alonso today. "This is significant because it suggests the vaccine candidate may allow young children who are most susceptible to malaria the opportunity to build natural defences against the disease and thus fight infection more effectively. This could eventually avert tens of millions of cases of malaria and potentially save hundreds of thousands of lives."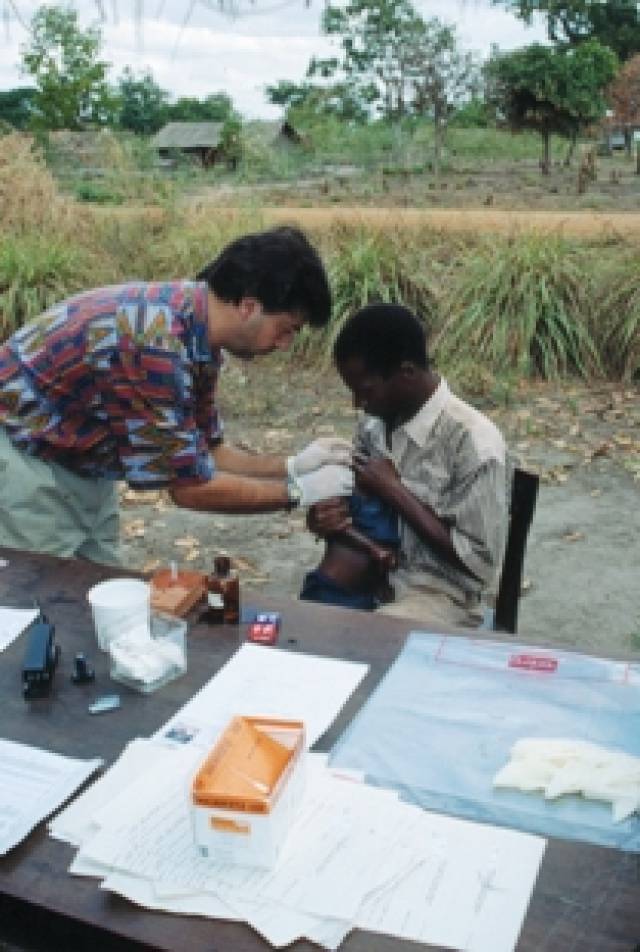 Malaria control is one of the most challenging issues facing the public health community. Malaria is endemic in 80 countries, where an estimated 250 million cases are reported every year. Despite current control efforts using other interventions, such as bed nets and effective drug therapies, malaria still kills approximately 900,000 people every year, with most deaths occurring in Africa among children under the age of five.
GlaxoSmithKline Biologicals' RTS,S is the first malaria vaccine candidate to demonstrate significant efficacy along with a clinically acceptable safety profile to warrant Phase III clinical testing and is the leading candidate in efforts supported by the PATH Malaria Vaccine Initiative (MVI) to develop a malaria vaccine.
Among additional Phase II studies conducted in other countries in Africa, the Mozambican study is an important step in the development of an effective malaria vaccine. Research teams in Barcelona and Mozambique previously published the first conclusive evidence that RTS,S is capable of triggering a protective immune response to malaria in African children (Alonso et al., Lancet 2004) and that its efficacy could last for up to 18 months (Alonso et al., Lancet 2005). Their latest paper demonstrates that the vaccine is capable of inducing long-term protection against malaria for up to 45 months following its administration (Sacarlal et al., J. Infect Dis. 2009).
"The Mozambican data, consistent with our other Phase II study results, build a strong rationale for large-scale advanced trials in Africa," continued Alonso. "We are proud of the role Mozambique scientists and our local communities have played in the development of a vaccine that could significantly relieve the burden of the disease throughout the continent."
The Phase III trial of RTS,S, already started, will enrol up to 16,000 children at 11 sites in seven African countries, namely Mozambique, Tanzania, Burkina Faso, Gabon, Ghana, Kenya and Malawi. The new study is expected to confirm the efficacy and safety profile of RTS,S in a large cohort of children.