Throughout these 20 years, the pages of the journal have described biomarkers of neurodegenerative diseases, the biological definition of Alzheimer's disease, the characterization and treatment of autoimmune neurological disorders, as well as other key discoveries in the field of basic research and clinical practice in neurology. In total, The Lancet Neurology has published nearly 2000 original research articles and reviews.
Among all of them, the editorial article commemorating the anniversary highlights five for the relevance of their discoveries and their contribution to the progress of neurology. The article "A clinical approach to diagnosis of autoimmune encephalitis" led by Francesc Graus, Albert Saiz and Josep Dalmau, emeritus researcher, accredited researcher and head of the IDIBAPS group Pathogenesis of autoimmune neuronal diseases, respectively, is part of the selection.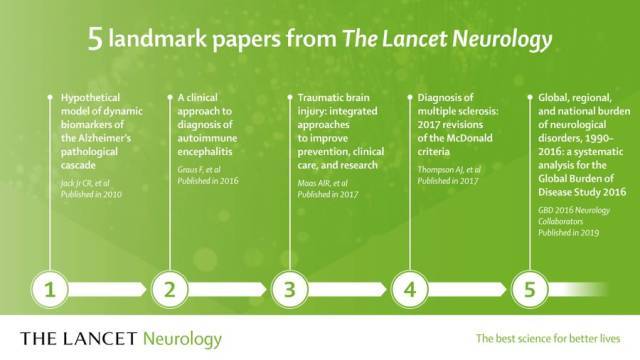 The study, published in 2016, compiles the experience of a team of experts, as well as the most relevant data from the scientific literature on autoimmune encephalitis, with the aim of developing guidelines for the clinical diagnosis of the disease, based on the symptoms presented by patients. Until then, the diagnostic criteria for autoimmune encephalitis depended mainly on anticoagulant tests and response to treatment with immunotherapy. This delayed diagnosis and had a negative impact on the patient. Furthermore, the conclusions of the article help to differentiate the clinical manifestations of autoimmune encephalitis from other diseases of the nervous system, a fact that allows early initiation of treatment.