Frequently asked questions about skin cancer
Reading time: 9 min
What tests will I undergo?
How is skin cancer diagnosed?
To diagnose skin cancer, the doctor will perform a physical examination to inspect the size, shape, colour and texture of the area in question and also check if it bleeds or forms a crust. They will also examine the rest of your body to see if there are any moles (nevi) or other blemishes that could be related to the skin cancer.
Furthermore, they may examine your lymph nodes (small nodules of immune cells about the size of a bean) located beneath the skin on your neck, armpits or groin. If a melanoma spreads, the first place it reaches is often the neighbouring lymph nodes which will swell up.
Whenever your primary care doctor suspects a melanoma, they will refer you to a doctor specialising in skin diseases (a dermatologist) who will perform a closer examination of the area.
During the clinical examination the doctors will use a technique called dermoscopy. It is a test used to perform a direct, and painless, examination of the skin by observing the tumour's structure. In most cases, dermoscopes can provide a very accurate diagnosis of skin tumours. This procedure is very important for the detection of melanomas and analysing them before they are removed. If you have a lot of moles, then your doctor will also assess the possibility of using digital dermoscopy to create a total-body map to help detect new moles or any changes in existing ones.
Some specialised centres have other, more advanced techniques, for example, confocal microscopy, indicated for the diagnosis of difficult cases of skin cancer, or high-resolution ultrasound, for studying the borders of tumours before they are removed.
What treatments are available?
We are sorry, we are working to improve PortalCLÍNIC. Help us become better, tell us why
An error has occurred and we were unable to send your opinion, please try again later.
What is Cancer?
General information about Cancer
Read more
Substantiated information by: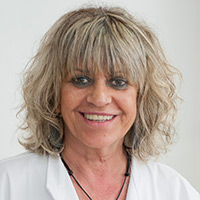 Eugenia Moliner Papell Nurse Dermatology Department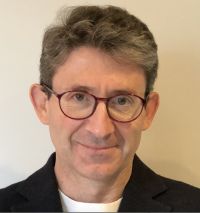 Josep Malvehy Guilera Dermatologist Dermatology Department
Published: 20 February 2018
Updated: 20 February 2018
The donations that can be done through this webpage are exclusively for the benefit of Hospital Clínic of Barcelona through Fundació Clínic per a la Recerca Biomèdica and not for BBVA Foundation, entity that collaborates with the project of PortalClínic.
Subscribe
Receive the latest updates related to this content.
Thank you for subscribing!
If this is the first time you subscribe you will receive a confirmation email, check your inbox
An error occurred and we were unable to send your data, please try again later.