Frequently asked questions about Erectile Dysfunction
Reading time: 4 min
What's wrong with me?
Yes. Erection difficulties are very common: they affect one out of five Spaniards.
Can it cause other sexual problems?
Often, it may occur or coexist as premature ejaculation or as a decreased sexual desire. It is normal feeling confused, sad or angry, as well as it is also very common developing an aversion toward sex.
What solutions are available?
In general, most treatments are effective and safe, and there are options for nearly all patients. Therefore, it is important to express to your doctor –it would be better if your partner is present– all your doubts and expectations in regarding the treatment.
What tests will I undergo?
What treatments are available?
Can Erectile Dysfunction be cured?
If we are able to find the underlining cause of the problem, it is possible to find a solution by targeting the origin. Therefore, sexual therapy treatment –in erectile dysfunction cases of a psychological origin– or promoting healthy lifestyles –regarding vascular erectile dysfunction– can be effective and reverse the problem.
Viagra® pills work? Are they safe?
Yes, they work and they are safe. Drugs for erection (such as Viagra®, sildenafil, the most popular one) are completely effective and safe for treating problems of an organic cause. Therefore, they represent the most used strategy and they work in 4 out of 5 men.
What if the pills aren't effective?
When pills do not work, it is possible to use other penile local treatments. As an example would be alprostadil drug (administered by an injection into the penis or using an applicator stem in the tube through which urine passes –urethra). In cases where there is no response to any drug, a penile prosthesis can be used. It will restore erection without detriment to penis' sensitivity, ejaculation or orgasm.
Living with Erectile Dysfunction
Looking to the future
Which research lines are being carried out on Erectile Dysfunction?
Sexuality, as a basic human function, is the subject of continuous and intense research. This is focused on three basic points:
The development of more and better drugs; improving effectiveness of phosphodiesterase-5 inhibitors, especially in those cases where men do not respond to treatment;
Applying regenerative medicine –as stem cells– in the erection problems treatment;
Ultimately, the improvement and reducing the costs of penile implants is the best treatment in many cases of erection difficulties that do not respond to drugs.
We are sorry, we are working to improve PortalCLÍNIC. Help us become better, tell us why
An error has occurred and we were unable to send your opinion, please try again later.
Substantiated information by: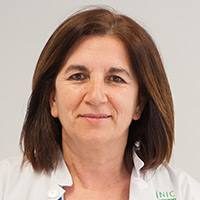 Ascensión Gómez Porcel Nurse Urology Department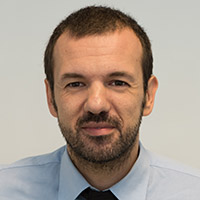 Eduardo García Cruz Urologist Urology Department
Published: 20 February 2018
Updated: 20 February 2018
Subscribe
Receive the latest updates related to this content.
Thank you for subscribing!
If this is the first time you subscribe you will receive a confirmation email, check your inbox
An error occurred and we were unable to send your data, please try again later.
Erectile Dysfunction related news