Diagnosis of Erectile Dysfunction
Reading time: 3 min
In the light of an erection problem, the most important point is to understand its cause. If you have experienced erectile dysfunction for longer than six months, then you should talk to a medical specialist.
Medical history. In order to detect the cause, the doctor needs to know when the problems with erections or sexual desire began, if there are any injuries which could cause the dysfunction and if the patient has recently experienced any physical or emotional changes. The specialist also needs to know what medications you are taking, if any.
Aspects to consider:
Age. Below the age of 50, erectile dysfunction is most commonly due to a psychological origin.
Allergies to medicines.
Toxic habits. Smoking and alcohol consumption are two common causes of erectile dysfunction.
Weight. Men with a greater Body Mass Indez (BMI) and measurement at the waist are more likely to experience erectile dysfunction.
Employment history. Sitting down for several hours and a sedentary lifestyle are associated with erectile dysfunction.
Medical history. Cardiovascular, endocrine, neurological and/or hormonal disorders are known causes of erectile dysfunction.
Past surgical treatment. An operation or radiotherapy in the pelvic region is particularly relevant to the diagnosis of erectile dysfunction.
Drug therapy. Psychiatric medicines and those used to treat high blood pressure, prostate cancer or prostate hyperplasia can lead to erection problems.
Onset and course of the dysfunction. Sudden and sporadic dysfunction tends to be related to a psychological origin; gradual and constant dysfunction could have a physical origin. Nocturnal, morning or situational erections with normal rigidity rule out the possibility of physical causes.
Severity. Assessed using a questionnaire (IIEF-5 or EHS, for example).
Sexual sphere. Problems with erections can often produce a decrease in libido or abnormal ejaculations. The opposite may also occur; a decreased sexual desire or premature ejaculation can also lead to erectile dysfunction. And so the order in which the problems appear is very important. The doctor will use validated questionnaires and objective evaluation elements (IIEF-12, AMSS, PEDT, IELT).
Symptoms questionnaire. The diagnosis of erectile dysfunction is based on a questionnaire that the patient completes alone, without the doctor being present. The most typical questionnaire is the IIEF-5 (International Index of Erectile Function-5).
Physical examination. The assessment may include a physical examination and analytical tests to determine the testosterone levels in your blood. Depending on the results, the specialist may also request the analysis of other hormones, cholesterol or glucose levels as well as tests to determine the degrees of liver, kidney and thyroid function. Although it is not very common, some patients require special tests to assess their neurological function, blood vessels and circulation.
Die with your boots on?
One of the main causes of concern among men with problems of a sexual nature is whether drug treatments for erectile dysfunction can trigger a heart attack (infarction) or angina, or even kill them. This is simply a myth.
Studies have confirmed the safety of phosphodiesterase-5 inhibitors (Sildenafil, Tadalafil, Vardenafil, Avanafil) after evaluating more than a decade of use by men across the world. It is true, however, as with all medicines, that these drugs have contraindications and potential side effects.
There are basically two contraindications: in patients who are taking nitrates (a very specific type of drug for people with heart problems); and in patients with heart failure that prevents them from taking part in normal physical activity.
The most frequent side effects are headaches (cephalalgia), stomach ache, muscle pain or facial flushing. These side effects do not normally force patients to interrupt their treatment.
Either way, if you have any doubts about this type of drug and whether it can help you, then you should discuss them with your doctor.
We are sorry, we are working to improve PortalCLÍNIC. Help us become better, tell us why
An error has occurred and we were unable to send your opinion, please try again later.
Substantiated information by: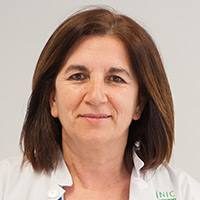 Ascensión Gómez Porcel Nurse Urology Department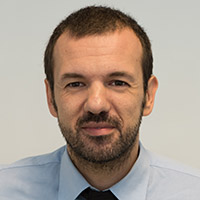 Eduardo García Cruz Urologist Urology Department
Published: 20 February 2018
Updated: 20 February 2018
Subscribe
Receive the latest updates related to this content.
Thank you for subscribing!
If this is the first time you subscribe you will receive a confirmation email, check your inbox
An error occurred and we were unable to send your data, please try again later.
Erectile Dysfunction related news