Living with Erectile Dysfunction
Reading time: 2 min
This depends on the cause. Erectile dysfunction with a psychological or emotional origin is nearly always cured with sexual therapy, the number of sessions varying according to the complexity of each case.
In the case of erectile dysfunction caused by a hormonal imbalance or a medicine, there are several ways in which the situation can be normalised if the trigger of the erection problem is remedied.
On the other hand, when the problem is vascular or neurological, the majority of cases need to be treated for the rest of the patient's life. This type of treatment is effective and safe, while the most important point is to tailor a solution to the needs of each patient.
Habits for a healthy lifestyle
Moderate your alcohol consumption
Take part in regular physical exercise
Maintain a healthy and balanced diet
Control the cardiovascular and endocrine risk factors (high blood pressure, diabetes, hypercholesterolemia, triglycerides, overweight/obese)
Do not take recreational drugs
Do not take medicines acquired by illegal means
The communication between the patient, the family and the doctor, key to manage the dysfunction
Men with erectile dysfunction tend to feel guilty, alone, unsatisfied and unhappy. They are afraid to lose their partner or they find it difficult to make personal relationships. Doubt caused by looking for a reason or meaning behind the dysfunction can be avoided if a personal interaction between the doctor, patient and family is established right from the outset. This will help patients acquire knowledge and manage the problem.
Individuals who are conscious of the problem and play an active role in overcoming the dysfunction, which they realise depends largely on themselves, will have a better response. Commitment is required to develop healthy lifestyle habits and actively participate in addressing the problem.
While the healthcare professionals, considering the sensitive nature of these cases, will combine their academic and clinical training with more humane and ethical aspects. They will also take into account each patient's cultural, social, moral and economic concerns when determining the most appropriate care.
These patients need to express their feelings and emotions, as does any other group, and so they value communication, sympathy, privacy and confidentiality. In this respect, an empathetic attitude helps the patient feel dignified and accept their situation. This environment encourages the patient to discuss, discern, be self-critical, analyse problems, etc., and to eventually adopt a collaborative attitude with the healthcare team.
This approach seeks to involve the patient throughout the process by making them participate in the treatment decision and follow the therapeutic regimen. Patients are offered realistic expectations and this helps them manage any negative emotions.
It is the medical team's responsibility to advise, guide and provide support during the entire therapeutic process. All of this means patients can develop independence, self-care, cooperation, responsibility and participate throughout the process.
We are sorry, we are working to improve PortalCLÍNIC. Help us become better, tell us why
An error has occurred and we were unable to send your opinion, please try again later.
Substantiated information by: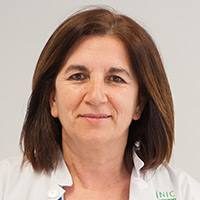 Ascensión Gómez Porcel Nurse Urology Department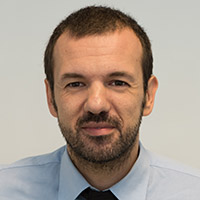 Eduardo García Cruz Urologist Urology Department
Published: 20 February 2018
Updated: 20 February 2018
Subscribe
Receive the latest updates related to this content.
Thank you for subscribing!
If this is the first time you subscribe you will receive a confirmation email, check your inbox
An error occurred and we were unable to send your data, please try again later.
Erectile Dysfunction related news