Investigación sobre VIH/SIDA en el Clínic
Reading time: 2 min
La actividad de investigación sobre VIH/SIDA se vehicula a través del Institut d'Investigacions Biomèdiques August Pi i Sunyer (IDIBAPS) en el Área de Agresión Biológica y mecanismos dentro del grupo Sida e infección por VIH.
El Clínic lleva a cabo más de 40 ensayos clínicos o proyectos de investigación en curso. Las principales líneas de investigación se centran en:
Farmacogenómica y farmacocinética.

Inmunopatogenia de la infección por VIH y desarrollo de vacunas preventivas y terapéuticas.

Retrovirología: nueva producción de inmunógenos y reservorio de VIH.

Desarrollo de vacunas preventivas contra el VIH: (I) vacuna recombinante contra el VIH basada en BCG y (II) vacunas de VPH-VIH basadas en VLPs quiméricas.

Infección primaria por VIH: estrategias de erradicación y cura funcional.

Enfermedades oportunistas: tuberculosis, virus del papiloma humano, cáncer anal.

Trasplante de órganos sólidos en pacientes infectados por el VIH.

Estudios epidemiológicos basados en cohortes (PISCIS, ART-CC, COHERE, EuroSida. SONDA-C).

Tratamiento antirretroviral: eficacia y seguridad de los nuevos fármacos antirretrovirales. Estudios de resistencia. Nuevas estrategias antirretrovirales.

Estrategias de prevención: PEP y PrEP.

Incidencia y gestión de eventos que no definen el SIDA. Envejecimiento. ITS.

Enfermedad cardiovascular en pacientes infectados por el VIH. Patogenia, prevención, diagnóstico y gestión.

ETS en VIH-i.

ETS en pacientes infectados por el VIH. Epidemiología, diagnóstico, tratamiento y prevención.

Consumo de drogas sexualizadas. Diagnóstico precoz y tratamiento del VIH, el VHC y otras ITS en esta población de alto riesgo. Gestión multidisciplinar "Chemsex".

Coinfección por VHC y HBV. Eficacia y seguridad de los nuevos fármacos antivirales directos (DAA) contra el VHC. Seguimiento a largo plazo de los pacientes tratados con DAA. Estrategias para erradicar el VHC. Factores de riesgo, diagnóstico precoz y tratamiento de la reinfección del VHC.

Nuevas estrategias de atención sanitaria: telemedicina, unidad de atención sanitaria compartida con atención primaria y programas de la OPAT.

Embarazo y VIH.

VIH en adolescentes.

Programa de prevención del cáncer anal en individuos inmunosuprimidos.

Gestión de Chemsex en la población de MSM.
We are sorry, we are working to improve PortalCLÍNIC. Help us become better, tell us why
An error has occurred and we were unable to send your opinion, please try again later.
Substantiated information by: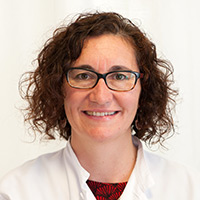 Emma Fernández González Nurse Infectious Disease Department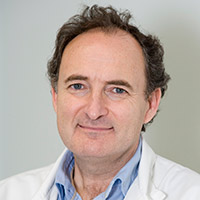 Felipe Garcia Alcaide Medical Internist Infectious Disease Department
Published: 20 February 2018
Updated: 20 February 2018
Subscribe
Receive the latest updates related to this content.
Thank you for subscribing!
If this is the first time you subscribe you will receive a confirmation email, check your inbox
An error occurred and we were unable to send your data, please try again later.