Treatment of VIH
Reading time: 3 min
The main aim of antiretroviral therapy is to reduce HIV multiplication as much as possible. The second objective, leading on from the first, is to allow the immune system to recover and therefore prevent the development of the various infectious and cancer-related complications presented by AIDS patients.
Drug therapy
Treatment is usually based on what is often called triple therapy –or highly active antiretroviral therapy– and includes two or three drugs from the class known as reverse-transcriptase inhibitors (RTIs), or two RTIs combined with a protease inhibitor.
Antiretroviral therapy is very effective but it has to be taken throughout the patient's lifetime, so it is important that patients follow the treatment closely, as indicated by the doctor.
Antiretrovirals are well-tolerated and rarely cause secondary effects. If the patient has a poor tolerance for the medication, then it should be changed until another one is found which allows the patient to have a similar quality of life as that of a non-HIV-infected person.
Antiretroviral drugs
Antiretrovirals are categorised into families according to which stage of the virus replication cycle they affect.
Reverse-transcriptase inhibitors. RTIs act on the HIV enzyme (reverse transcriptase) that converts viral RNA into viral DNA, which is then integrated into the DNA of human CD4 cells. These drugs are: abacavir, didanosine, emtricitabine, stavudine, lamivudine, zidovudine, tenofovir, efavirenz, etravirine and nevirapine.
Protease inhibitors. These were first used in 1996. Protease inhibitors are highly active against HIV and their action affects a late stage in the replication cycle. They inhibit the action of the protease enzyme that HIV uses to cut new protein chains, which form inside the infected human cell, into pieces in order to construct new viral particles. These drugs are: atazanavir, darunavir, fosamprenavir, lopinavir, saquinavir and tipranavir.
Entry inhibitors. These drugs prevent HIV from entering CD4 cells. They are called enfuvirtide and maraviroc.
Integrase inhibitors. This class of drugs inhibits HIV's integration into the genetic material of the infected human cell. Raltegravir is the only one currently on the market.
Secondary effects
There are several specific secondary effects caused by antiretrovirals depending on the individual drug and its class. Today's antiretroviral therapies have improved toxicity profiles. Nevertheless, even though the frequency of secondary effects is low, it is important to take into account that the medication must be taken correctly and for life. If the patient has a poor tolerance for the medication, then it should be changed until another one is found which allows the patient to have a similar quality of life as that of a non-HIV-infected person.
Psychological treatment
Psychological support is important to help HIV patients deal with the different situations they may face, particularly with respect to the complex treatment. A comprehensive approach to treating the infection results in a better quality of life for the patient.
There are non-governmental organisations (NGOs) that can provide specialised psychological support and social care free of charge. One of the main characteristics of community programs and services is that they offer assistance to the most vulnerable members of society. This is done in a welcoming and safe environment where a beneficial link is created to provide psychosocial support and comprehensive services including help adapting to the new situation, health promotion and information about the patient's rights as a user.
Vaccination
The development of preventative vaccines effective against AIDS is the foremost issue pending a solution. Vaccination represents our greatest hope in eradicating HIV infection. However, it is a complex scientific task due to HIV's adaptation and escape mechanisms for circumnavigating the body's immune response and because of the difficulties involved in developing, implementing and assessing prototype vaccines. To date, no vaccines have been developed that can prevent HIV infection.
We are sorry, we are working to improve PortalCLÍNIC. Help us become better, tell us why
An error has occurred and we were unable to send your opinion, please try again later.
Substantiated information by: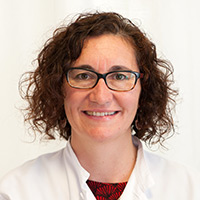 Emma Fernández González Nurse Infectious Disease Department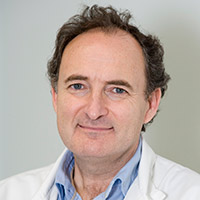 Felipe Garcia Alcaide Medical Internist Infectious Disease Department
Published: 20 February 2018
Updated: 20 February 2018
Subscribe
Receive the latest updates related to this content.
Thank you for subscribing!
If this is the first time you subscribe you will receive a confirmation email, check your inbox
An error occurred and we were unable to send your data, please try again later.