Renal lithiasis, also known as urolithiasis or nephrolithiasis, is a disease caused by the presence of calculi, or stones, inside the kidneys or urinary tract (ureter or bladder). A stone (calculus) can be as small as a grain of sand or as big as a pearl. Most kidney stones are eliminated naturally. Sometimes, a stone is not easy for the body to eliminate and medical or surgical treatment is required. During its elimination it may stay in the urinary tract, blocking the flow of urine and causing a great deal of pain and complications.
Renal lithiasis explained in first person
Professionals and patients explain how you live with the disease
The most frequent way of presentation of renal lithiasis is through classic renal colic.
We are sorry, we are working to improve PortalCLÍNIC. Help us become better, tell us why
An error has occurred and we were unable to send your opinion, please try again later.
Substantiated information by: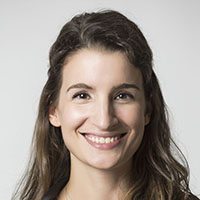 Bárbara Romano Andrioni Dietitian - Nutritionist Endocrinology and Nutrition Department
Pilar Luque Urologist Urology Department
Published: 16 November 2020
Updated: 16 November 2020
Subscribe
Receive the latest updates related to this content.
Thank you for subscribing!
If this is the first time you subscribe you will receive a confirmation email, check your inbox
An error occurred and we were unable to send your data, please try again later.