Treatment of Viral Hepatitis
Reading time: 3 min
Non-drug treatment of Viral Hepatitis
It is important to follow a healthy, balanced diet because the liver processes and filters everything that we eat and drink.
Practice regular physical exercise in accordance with your clinical condition.
Stop drinking alcohol: people with hepatitis B or C who drink alcohol, even only moderate amounts, have a greater risk of progressing to cirrhosis and, in addition, more rapidly. They also have a greater risk of developing liver cancer.
People with hepatitis B or C have a variable quality of life. Some patients experience a loss of concentration, tiredness and discomfort in the abdomen, and may have a worse quality of life. Other patients do not have any symptoms whatsoever and therefore follow a completely normal life. Individuals with hepatitis B or C can have a perfectly normal lifestyle.
Drug treatment of Viral Hepatitis
There are currently some very effective treatments for hepatitis B and C.
Hepatitis B. There are two types of treatment for hepatitis B: interferon-based therapies (injections) or antiviral therapies (tablets). Modern medications against hepatitis B, particularly antivirals, are very effective against the virus but rarely manage to cure the disease definitively. This means that the treatment for hepatitis B can sometimes last a long time (years). It is extremely important to take the medicine on a daily basis to keep the virus under control and stop the progression of the liver disease or the appearance of complications (cirrhosis, hepatocellular carcinoma).
Not all patients infected by the hepatitis B virus require treatment. In some patients, their own immune system manages to control the virus naturally and they have a very low viral load with normal blood test parameters. These individuals are known as inactive carriers and have a very good prognosis without the need for treatment. In the case of acute hepatitis, only antiviral therapy is indicated when dealing with severe hepatitis. If there are no indications that the acute hepatitis is severe, then there is no need to begin treatment as 95% of cases resolve themselves.
Hepatitis C. In the case of hepatitis C, the latest drugs have an efficacy of 99%, very few side effects and are easy to take, consequently the ultimate goal is to treat all patients with hepatitis C and eradicate the disease from Spain. The World Health Organisation (WHO) recommends therapy based on direct-acting antivirals (DAA) for all patients with hepatitis C. These agents stop the virus from multiplying and infecting new cells. The active substances in the medication act together and block several proteins that the virus needs to grow and reproduce, hence the infection can be permanently eliminated from the patient's body. The medications are taken orally (tablets) once a day for a relatively short period (8–12 weeks) and they have very few side effects. There are several combinations, but the two most popular ones are: glecaprevir/pibrentasvir and sofosbuvir/velpatasvir.
Curing Hepatitis C
After 3 months of hepatitis C treatment a blood sample is taken and if HCV RNA cannot be detected it is known as a sustained virological response, which means the chronic infection has been cured. Nevertheless, it is advisable to complete a second test 12 months after finishing the treatment to confirm the result, especially in patients who will be discharged. If viral RNA is still undetectable, there is no need to perform any more subsequent checks.
A patient cured of hepatitis C is 100% cured. Antibodies to hepatitis C will be present for life, even after curing the virus. However, they do not offer protection against reinfection.
We are sorry, we are working to improve PortalCLÍNIC. Help us become better, tell us why
An error has occurred and we were unable to send your opinion, please try again later.
Substantiated information by: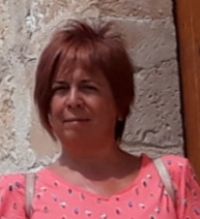 Concepció Bartrés Nurse Hepatology Services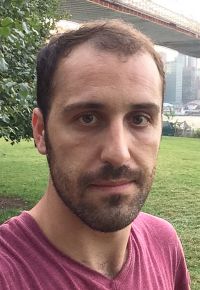 Sergio Rodríguez-Tajes Hepatólogo Servicio de Hepatología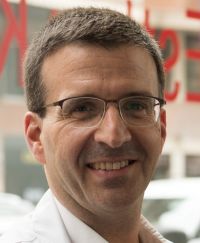 Xavier Forns Hepatologist Hepatology Services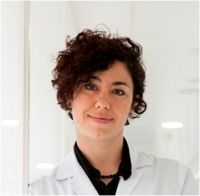 Zoe Mariño Hepatologist Hepatology Services
Published: 20 September 2018
Updated: 20 September 2018
Subscribe
Receive the latest updates related to this content.
Thank you for subscribing!
We have received your information. Check your inbox, in a few moments you will receive a confirmation email.
An error occurred and we were unable to send your data, please try again later.