Prognosis for aortic aneurysm
Reading time: 2 min
In most cases, aortic aneurysms tend to grow throughout the patient's lifetime and, if left untreated, usually progress towards rupture. Therefore, as soon as significant dilatation of the aorta is detected, an assessment by a specialist becomes essential to determine if preventive action is necessary to avoid complications or, alternatively, whether to continue with appropriate monitoring.
Once the aneurysm has been repaired, patients tend to remain stable for the rest of their lives and rarely require another operation on the same section of aorta. But the aorta may still become dilated in other sections, which would also need an intervention.
Although less and less common, patients who undergo endovascular surgery (using a catheter) sometimes require additional procedures throughout the follow-up period, mainly due to stent graft migration or a loss of seal at the aneurysm. Nevertheless, it is important to note that such procedures are normally carried out via a catheter technique and are therefore less aggressive.
Acute complications
The most frequent complications associated with aortic aneurysms are aortic rupture or dissection. Rupture is an immediately life-threatening situation as it implies significant internal bleeding that proves fatal in up to 50% of cases. In the other 50%, the bleeding is limited by the anatomical structures surrounding the rupture, allowing for the patient to be transferred to hospital and occasionally undergo emergency surgical repair.
Aortic dissection occurs when the layers forming the aortic wall separate from each other; this subsequently weakens the aortic wall (increasing the risk of rupture) and may also obstruct the blood flow.
Aortic dissection is a serious complication, but the immediate prognosis depends on where it occurs. As such, dissections affecting the ascending aorta or aortic arch usually entail an immediate risk of death because they may compromise important anatomical structures in the area (coronary arteries, carotid arteries, aortic valve), as well as the risk of dilatation and rupture. Dissections located in the descending thoracic aorta (beyond the left subclavian artery), on the other hand, tend to have a better prognosis with a considerably lower risk of life-threatening complications, but their correct treatment still requires intensive medical management.
We are sorry, we are working to improve PortalCLÍNIC. Help us become better, tell us why
An error has occurred and we were unable to send your opinion, please try again later.
Substantiated information by: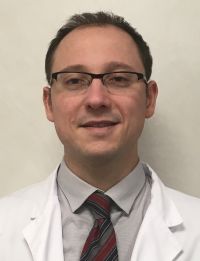 Eduardo Quintana Obrador Vascular Surgeon Cardiovascular Surgery Department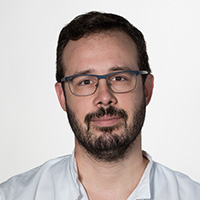 Xavier Yugueros Castellnou Vascular Surgeon Cardiovascular Surgery Department
Published: 10 March 2020
Updated: 10 March 2020
Subscribe
Receive the latest updates related to this content.
Thank you for subscribing!
If this is the first time you subscribe you will receive a confirmation email, check your inbox
An error occurred and we were unable to send your data, please try again later.
Aortic Aneurysm related news