Treatment of Aortic Aneurysms
Reading time: 6 min
Regardless of the aneurysm's location, treatment involves a two-pronged approach based on lifestyle modification and efforts to correct risk factors, which is complemented by an assessment of potential aneurysm-associated complications. The assessment of possible complications may lead doctors to recommend preventive surgery if the inherent risk of the aneurysm is greater than that posed by the intervention.
If surgery is indicated, the specific treatment will be individualised to each case (conventional or open surgery versus endovascular surgery) depending on the aneurysm's location and each patient's particular anatomy and characteristics. Occasionally, more extensive defects may be repaired using a combination of both open and endovascular interventions.
Healthy lifestyle. Although lifestyle changes will not reduce the size of an already dilated aorta, it is still important to maintain a healthy lifestyle and control any cardiovascular risk factors, so patients should quit smoking, manage their blood pressure and keep their cholesterol levels under control.
Exercise. Vigorous physical exercise (which produces peaks in blood pressure) and competitive or contact sports (boxing, martial arts, etc.) are not recommended. By contrast, light or moderate physical exercise is beneficial as it helps control cardiovascular risk factors and therefore aortic arteriosclerosis.
The aim of drug-based treatment is to reduce the amount of pressure the blood exerts on the aorta wall and improve any cardiovascular risk factors. So, patients with an aortic aneurysm often take medicines to reduce their blood pressure (antihypertensives), cardiac contractility (beta-blockers) and platelet aggregation (antiplatelet agents), as well as other medicines to control their cholesterol levels.
However, it is important to underline that, to date, no specific drug therapy has proven effective in reducing the size of aneurysms or significantly decelerating their growth rate.
The aim of elective aortic aneurysm repair is to prevent the aneurysm developing into a potentially life-threatening complication such as aortic dissection or rupture. As it generally involves preventive operations in people who are not suffering any discomfort, each patient must be assessed to determine if the benefit of a possible intervention outweighs the risk of negative outcomes for the aneurysm before indicating an operation.
Given that the risk of a negative outcome is greater for larger aneurysms, surgical interventions are usually recommended for aneurysms with a diameter ≥ 5.5 cm. It is worth noting that this threshold for intervention may be lower in people with Marfan syndrome or other connective tissue disorders, a family history of aortic dissection or rupture, or due to other medical factors.
Broadly speaking, the different surgical techniques for treating aortic aneurysms can be grouped into two large blocks:
Conventional or open surgery. This involves replacing the dilated section of aorta with a prosthetic stent, usually made from Dacron. They tend to be fairly aggressive surgeries (to a greater or lesser extent depending on the location of the aneurysm) but offer a practically lifelong resolution to the problem.
Endovascular surgery. This technique uses a vascular stent graft folded inside a catheter (endoprosthesis) which is introduced through an artery in the groin area (femoral artery). The catheter is guided through the body to the area to be repaired and the stent is released above and below the aneurysm, thereby isolating it from the blood flow and eliminating the risk of rupture. These are usually less aggressive surgeries, but they do not offer the same long-term durability as open surgery, so further repeat interventions may be required in the future.
The type of intervention is selected according to the specific features of each patient's aneurysm. To this end, we take into account patient (age, previous diseases, and so on) and aneurysm characteristics (size, location, relationship with other structures, etc.). In addition, it is vital that this assessment, and the treatment itself, is carried out at a centre that is highly experienced in this type of disease and which can provide multidisciplinary treatment (from a team of different specialists), so they may offer the best option for each case, optimise the chances of survival and prevent potential complications.
Below is a general description of the different surgical options available depending on the aneurysm's location in the aorta:
Proximal aortic aneurysms (aortic root and ascending aorta). Aneurysms in this area are, due to their proximity to the heart, almost always treated through conventional surgery by performing a sternotomy (splitting of the sternum) and with the aid of a heart–lung machine which keeps oxygenated blood circulating around the body throughout the operation. Aortic root aneurysms can sometimes coexist with aortic valve dysfunction, so this problem may also need correcting or the valve may even need to be replaced. These operations involve manipulation of the coronary arteries and their subsequent implantation on the stent graft used to replace the damaged section of the aorta.
Aortic arch aneurysms. Some very important arteries, which supply blood to the arms and head (nervous system), branch off from the aortic arch. Aneurysms in this section of the aorta tend to be repaired via conventional surgery assisted by a heart–lung machine. Patients are often placed in a state of controlled hypothermia (reduced body temperature throughout the operation) to reduce the organs oxygen requirements and minimise the risk of complications. Endovascular repair techniques are also often a valid option, but with the use of special custom-made stents or in combination with other surgical procedures to guarantee enough blood reaches the brain and arms.
Descending aorta aneurysms. These are located in the section of the aorta that runs beyond the left subclavian artery up to where the aorta leaves the chest cavity as it passes through the diaphragm. Aneurysms in this region are generally well suited to endovascular treatment, which is often preferred as it is a less aggressive technique. In cases that are not candidates for endovascular surgery, open surgery (via an incision in the left side of the chest) offers equally curative treatment outcomes.
Thoracoabdominal aortic aneurysms. These tend to require complicated aneurysm treatments because they affect a large portion of the aorta that spans both the chest and abdominal sections and because several vitally important arteries supplying the blood to the kidneys, liver and intestine branch off from these areas. Thoracoabdominal aneurysms can be treated by either conventional surgery, normally using a heart–lung machine, or endovascular surgery by implanting special custom-made stents. The choice of one approach or the other is complicated, it should be individually adapted to each case and always consider the advice given by different specialist healthcare professionals with expertise in both endovascular and conventional surgical treatment of aortic aneurysms.
Abdominal aortic aneurysms. In this section of the aorta, aneurysms tend to occur below the level of the renal arteries. Again, both endovascular and open surgery offer very good treatment outcomes. Open surgery is often preferred in young patients who have a low surgical risk because it provides more long-lasting results. In elderly or frail patients or those with medical factors that imply a risk for open surgery, endovascular surgery is minimally aggressive and associated with very good outcomes and a much quicker recovery.
In some patients, endovascular and open surgery are used in combination to minimise the surgical stress of the procedure while obtaining the same final result but with fewer complications and less discomfort. This is called hybrid aortic surgery.
Additionally, endovascular technology is constantly evolving to produce better devices that are easier to implant and even more durable, thus helping to reduce complications.
Advances in open surgery, on the other hand, aim to reduce surgical trauma by developing instruments that simplify the procedure and enable longer sections of the aorta to be repaired in a single operation without increasing the associated risk. Similarly, perioperative care continues to improve resulting in fewer complications and a more agreeable experience for surgery patients.
Most patients can return to a normal lifestyle following a recovery period the length of which will depend on the type of operation.
The risks of aortic aneurysm repair are related to the segment being operated on, the type of surgery and the patient's underlying diseases. In young patients without any significant associated diseases, elective surgery performed on the proximal aorta, aortic arch or abdominal aorta generally has a very low risk of death and complications, but some risk is always present (1–2%). However, the risk involved with surgery on the thoracoabdominal aorta is somewhat greater.
We are sorry, we are working to improve PortalCLÍNIC. Help us become better, tell us why
An error has occurred and we were unable to send your opinion, please try again later.
Substantiated information by: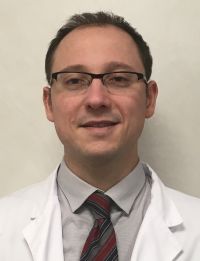 Eduardo Quintana Obrador Vascular Surgeon Cardiovascular Surgery Department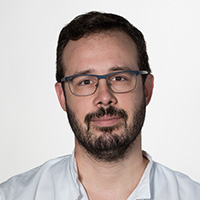 Xavier Yugueros Castellnou Vascular Surgeon Cardiovascular Surgery Department
Published: 10 March 2020
Updated: 10 March 2020
Subscribe
Receive the latest updates related to this content.
Thank you for subscribing!
If this is the first time you subscribe you will receive a confirmation email, check your inbox
An error occurred and we were unable to send your data, please try again later.
Aortic Aneurysm related news