Living with an Aortic Aneurysm
Reading time: 2 min
Toxic habits. It is highly recommended to avoid alcohol, tobacco and obesity. All three, either directly or indirectly, increase the risk of atherosclerosis, which, in turn, would cause more damage to the body's vascular system. What is more, they are all factors that increase the risk associated with any intervention on the aorta, whether carried out as a preventive measure or for the urgent resolution of a complication.
Diet. A good diet will reduce your overall cardiovascular risk and helps you achieve the physical condition necessary to overcome a potential aortic repair procedure.
Physical exercise. Generally speaking, you can follow a normal life; go for walks, ride a bicycle, swim and complete normal activities of daily living. Moderate exercise (up to 80% of your maximum heart rate) is also acceptable. Recommendations include avoiding lifting heavy weights (up to 1/3 of your body weight) or taking part in competitive or high-intensity exercise, as these activities can increase your blood pressure and place more stress on the aneurysm. It is important to remain active – avoid a sedentary lifestyle given that it is linked to an increased cardiovascular risk.
Sleep. Good quality sleep reduces stress, encourages heart-healthy living and may contribute to improved blood pressure control, all of which can have an effect on the aneurysm's evolution.
Sex. Recommendations with respect to physical exercise can also be applied to your sex life.
Travelling. Travelling is not normally contraindicated, but it is important to consider the healthcare services available in the chosen destination and the medical care necessary in case you require an unexpected emergency surgery.
Social and emotional support. Living with an aortic aneurysm can be stressful. You should try to avoid emotionally stressful situations as they may increase your blood pressure. It is important to detect and treat any anxiety, fear or depression and do not be upset by any comments from others. Referral healthcare professionals can help, but often only if they receive accurate and appropriate information.
We are sorry, we are working to improve PortalCLÍNIC. Help us become better, tell us why
An error has occurred and we were unable to send your opinion, please try again later.
Substantiated information by: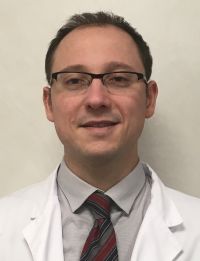 Eduardo Quintana Obrador Vascular Surgeon Cardiovascular Surgery Department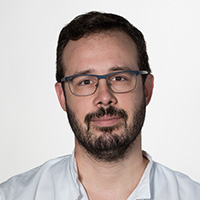 Xavier Yugueros Castellnou Vascular Surgeon Cardiovascular Surgery Department
Published: 10 March 2020
Updated: 10 March 2020
Subscribe
Receive the latest updates related to this content.
Thank you for subscribing!
If this is the first time you subscribe you will receive a confirmation email, check your inbox
An error occurred and we were unable to send your data, please try again later.
Aortic Aneurysm related news