Living with Breast Cancer
Reading time: 4 min
Side effects. The majority of side effects associated with chemotherapy or radiotherapy usually disappear at the end of the treatment. These symptoms are treated with medicines as and when they appear: nausea, diarrhoea, vomiting, skin irritations on the hands and feet.
Smoking. If you smoke, it is very important that you quit as it aggravates the side effects associated with the treatments, such as loss of appetite and decreased lung capacity.
Alcohol. As with smoking, you should not consume large amounts of alcohol, although drinking is not prohibited.
Diet. There is no scientific evidence to suggest you should avoid eating proteins or sugars if you have cancer. No particular food is contraindicated, except on rare occasions due to interactions with certain drugs. Eat whatever you want but in small amounts and several times a day. It is important to maintain your muscular body mass and avoid losing too much weight.
Physical activity. Unless your doctor tells you otherwise, you should try to follow your normal routine and practice physical exercise if possible. It will help minimise treatment-related side effects and accelerate recovery. Practising physical activities tends to produce a greater feeling of well-being. Ask your doctor about the most appropriate level of activity for you. Similarly, physiotherapy is very important after surgery and whenever patients suffer a loss of muscular mass in their legs.
Pregnancy. It is not a rare situation and nowadays pregnant women can still receive breast cancer treatment. Surgery is one of the main treatments and anaesthesia does not imply any risk for the foetus. The most used procedure is a radical mastectomy because conservative surgery would require a course of radiotherapy which could affect the foetus. If conservative surgery is selected, then the treatment must be postponed until after delivery. In cases where the patient must receive chemotherapy, it can be administered during the second and third trimesters without increasing the risk of foetal malformations. Whenever post-surgery chemotherapy is necessary it must always be delayed until the second trimester. If the patient is already in the third trimester, then labour is induced a few weeks before the due date to avoid delaying the start of chemotherapy.
Sexual intercourse. As long as you generally feel well enough, then you can still practice sex. It is important for women of childbearing age to take contraceptive measures, as you should not get pregnant during treatment.
Complementary therapies. They are not contraindicated. However, you should always discuss them with your doctor beforehand.
Emotional support. There are different patient and family support groups that provide advice and support from people who have endured a similar situation. Ask staff at your health centre about this type of organisation.
It is important to know that breast cancer is not contagious and its treatments do not pose any danger.
The lymphatic system has two basic functions: it drains waste and forms part of the immune system. After the removal of axillary lymph nodes, the human body has a reduced capacity to fight against infections because the lymph system has been altered.
The following recommendations can help prevent lymphoedema:
Do not measure blood pressure on the affected arm. The pressure applied by the measuring cuff can cause inflammation.
Only extract blood samples when absolutely necessary. Rubber tourniquets can cause damage when they are tightened (smart).
Do not undergo a lymphogram or any other vascular examinations.
Avoid acupuncture in the affected arm.
Take care when cutting your nails.
Cure any small cuts very carefully as they can lead to an infection.
Always wear suitable gloves when working in the garden.
Wear gloves when carrying out certain household chores.
Do not perform tasks that imply over-exerting the arm or carrying heavy objects.
Avoid sudden movements that may strain your hand or arm.
Clapping your hands can cause inflammation.
Always use a thimble when sewing or protect your hands with some thin leather gloves.
Avoid insect bites and cure them immediately to prevent scratching.
Avoid high temperatures (ovens, heaters, electric blankets, infrared, solar radiation, UVA, saunas, paraffin, etc.).
Do not wear tight-fitting clothes or items that restrict the forearm or upper arm. Avoid wearing rings, bracelets and watches.
Avoid harsh, forceful massages.
Apply soft moisturisers. It is important to maintain the skin well hydrated, particularly the elbows.
Do not shave your armpits with razor blades, nor should you use hot or cold wax (use an electric shaver that does not irritate).
Practice aquatic exercises to improve and strengthen the affected arm. Other types of treatment supervised by a physiotherapist are also available, such as lymphatic massage or compression bandages, among other techniques.
We are sorry, we are working to improve PortalCLÍNIC. Help us become better, tell us why
An error has occurred and we were unable to send your opinion, please try again later.
What is Cancer?
General information about Cancer
Read more
Substantiated information by: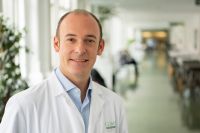 Aleix Prat Aparicio Oncologist Oncology Department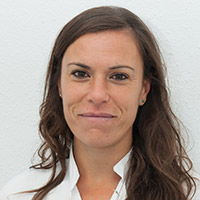 Ana Rodríguez García Nurse Oncology Department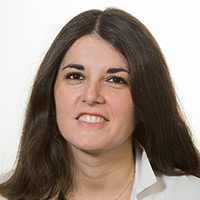 Bárbara Ádamo Oncologist Oncology Department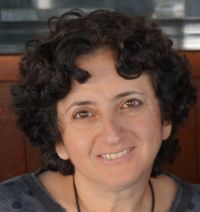 Montserrat Muñoz Mateu Oncologist Oncology Department
Published: 20 February 2018
Updated: 20 February 2018
Subscribe
Receive the latest updates related to this content.
Thank you for subscribing!
If this is the first time you subscribe you will receive a confirmation email, check your inbox
An error occurred and we were unable to send your data, please try again later.
Breast Cancer related news