According to the World Health Organization (WHO), hearing loss or hypoacusis is one the most common chronic health problems affecting 360 million people worldwide. It can be hereditary or a result from a disease, trauma, long-term noise exposure or medicines. In most cases, the causes leading to the loss can be prevented or treated appropriately if diagnosed early.
Deafness explained in first person
Professionals and patients explain how you live with the disease
The main risk for deafness are the manipulation of the outer ear canal with cotton wabs and not to be exposed to intense noise for an extended period.
Miguel Caballero
Ear, Nose and Throat Specialist (ENT)
I would say that staying deaf is just too horrendous, you have an awful time, because you're isolated, your character changes, you don't think clearly. But I would also say that with the advances there are today, and the superb professionals who you can get over this and that together they will help you find the solution to your problem.
We are sorry, we are working to improve PortalCLÍNIC. Help us become better, tell us why
An error has occurred and we were unable to send your opinion, please try again later.
Substantiated information by: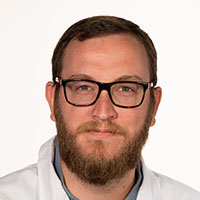 Ignacio Berdejo Gago Audiometry Technician Otolaryngology Service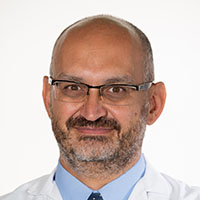 Miguel Caballero Borrego Ear, Nose and Throat Specialist Otolaryngology Service
Published: 18 May 2018
Updated: 18 May 2018
Subscribe
Receive the latest updates related to this content.
Thank you for subscribing!
If this is the first time you subscribe you will receive a confirmation email, check your inbox
An error occurred and we were unable to send your data, please try again later.