The term epilepsy comes from the Greek word "epilambaneim", which means "catch by surprise". It covers a group of nervous system diseases caused by alterations in brain electric activity that lead to sudden symptoms, most of times with loss of consciousness that are called epileptic seizures. Epilepsy is one of the most common neurological disorders and affects around 50 million people worldwide. To date, it continues to be a little-known illness and with a certain stigma that affects the social life of patients and their families.
Epilepsy explained in first person
Professionals and patients explain how you live with the disease
With the medical treatment seizures are adequately controlled in almost 70% of patients.
You have to be brave, there's a light at the end of the tunnel. Don't be put off when they say "there is a 40% chance you'll be fine, and a 60% you'll be worse." Out of 100%, I have a 40% chance of getting better. You have to weigh up the pros and cons, and the pros are always better than the cons.
We are sorry, we are working to improve PortalCLÍNIC. Help us become better, tell us why
An error has occurred and we were unable to send your opinion, please try again later.
Substantiated information by: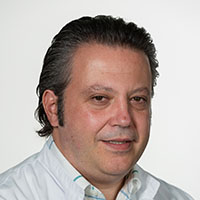 Antonio Jesús Donaire Pedraza Neurologist Epilepsy Unit
Francisco Gil López Neurologist Epilepsy Unit
Maria del Mar Carreño Martínez Head of the Epilepsy Unit
Published: 22 May 2018
Updated: 22 May 2018
Subscribe
Receive the latest updates related to this content.
Thank you for subscribing!
If this is the first time you subscribe you will receive a confirmation email, check your inbox
An error occurred and we were unable to send your data, please try again later.