Flu prevention
Reading time: 3 min
The most effective preventive measure against flu infection are annual vaccinations. The annual flu vaccine is recommended from the age of 6 months onwards. Vaccination reduces the general population's risk of contracting influenza by 40–60%. If a vaccinated person does catch flu, then they will have milder symptoms.
A new influenza vaccine is made available every autumn because the virus changes every year and so an updated vaccine is released to protect against this year's prevalent strain of virus. Vaccination helps prevent you from becoming infected and stops the virus spreading through the community.
What does the flu vaccine contain?
Flu vaccines contain three or four strains of influenza virus: two strains of the type A influenza virus and one or two strains of type B. This vaccine composition includes protection against the types of influenza that are most likely to be circulating throughout the flu season.
The influenza vaccine is prepared by cultivating the viruses in embryonated chicken eggs, then subjecting them to inactivation and fractionation.
Every year, the World Health Organization publishes new recommendations on the contents of the flu vaccine based on epidemiological surveillance data.
In adults, the inactivated vaccine is administered via an intramuscular or subcutaneous injection in the upper arm. In children, the flu vaccine is given intramuscularly in the thigh.
Recommendations are for just one dose of vaccine, but children receiving their first influenza vaccination should be given two doses separated by a 4‑week interval.
Who should get vaccinated?
Vaccination is primarily recommended for those people with the greatest risk of developing complications if they become infected with influenza and those who are in frequent contact with others that have a high risk of infection.
People aged over 60 years.
Children over 6 months old and adults under 60 with chronic lung, cardiovascular or neurological diseases, diabetes, obesity, kidney disease, haematological disease, cancer, neuromuscular disorders, lack of bone marrow (asplenia), liver disease, an immunodepressed state (transplant patients, HIV-infected patients), a cochlear implant, cerebrospinal fluid fistula, coeliac disease, a chronic inflammatory disease and conditions that entail cognitive impairment.
Pregnant women at any stage of their pregnancy.
Children and adolescents receiving long-term treatment with acetylsalicylic acid.
People of all ages (but always over 6 months) hospitalised for extended periods.
Children between 6 months and 2 years old who were born prematurely (at less than 32 weeks' gestation).
People who can transmit flu to those with a high risk of suffering complications:
Healthcare professionals, in both the public and private sectors, particularly those who care for patients belonging to high risk groups.
People who work in care facilities for the elderly or chronically ill, especially those who are in constant contact with vulnerable individuals.
People who provide home care services to high-risk or elderly patients.
Intern students working at health centres.
Other groups. Those who work in the armed and security forces, firefighters, civil defence, prison officers and medical emergency staff.
Who should not get vaccinated?
Anyone who experiences a severe allergic reaction (angioedema, difficulty breathing, dizziness), hives upon exposure to eggs, can be vaccinated against flu. On the other hand, the flu vaccine is contraindicated in anyone who has presented a severe allergic reaction to the flu vaccine, regardless of the suspected component. Infants under 6 months must not be vaccinated, nor should anyone with an acute fever until they present a full recovery.
Side effects of the Flu vaccine
The most common side effects after vaccination are pain at the injection site and aching muscles. Children may develop fever, malaise and aching muscles. These side effects usually disappear within 48 hours.
Preventive measures for people with the flu
People, and their companions, who have signs or symptoms compatible with some type of respiratory infection that could be transmitted and who visit a healthcare centre (hospitalisation, accident and emergency, day hospital, outpatient clinic, etc.) should take the following preventive measures:
Patients with a cough must wear a surgical mask while they wait to be seen and throughout the entire period they are receiving healthcare.
Use single-use tissues to cover your mouth and nose when coughing or sneezing.
Throw used tissues in the wastebasket provided for this purpose.
Practice good hand hygiene. Use soap and water or alcohol-based hand sanitizers after sneezing or touching respiratory secretions.
Do not touch the mucous membranes of eyes or nose if you have dirty hands.
We are sorry, we are working to improve PortalCLÍNIC. Help us become better, tell us why
An error has occurred and we were unable to send your opinion, please try again later.
Substantiated information by:
Anna Llupià Specialist in Preventive Medicine and Epidemiology
Antoni Trilla Head of the Department of Preventive Medicine and Epidemiology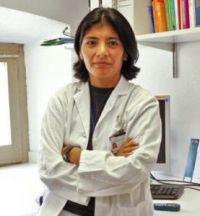 Catia Cillóniz Campos
Gemina Santana Nurse
Published: 10 March 2020
Updated: 10 March 2020
Subscribe
Receive the latest updates related to this content.
Thank you for subscribing!
If this is the first time you subscribe you will receive a confirmation email, check your inbox
An error occurred and we were unable to send your data, please try again later.