La Cardiopatía Isquémica en el Clínic
Reading time: 1 min
Cada año se atienden más de 4.000 pacientes en Hospital Clínic de Barcelona por dolor torácico, de los que un 40% tienen un diagnóstico de síndrome coronario agudo.
El Servicio de Cardiología practica más de 2.600 coronariografías/año y más de 1.300 angioplastias con colocación de stent coronario (tratamiento por catéter de enfermedad coronaria).
Hospital Clínic de Barcelona es centro de referencia para angioplastia primaria en pacientes con infarto de miocardio que necesitan que la apertura de la arteria coronaria se realice de manera inmediata. Se atienden 600 pacientes al año por activación de código infarto. El Clínic cuenta con servicio de hemodinámica 24 horas al día, 7 días a la semana.
La Unidad de Cuidados Cardiacas Agudas dispone de una cama dedicada de forma exclusiva a la vigilancia estrecha y el tratamiento intensivo en las primeras horas después del infarto.
En algunos casos, la revascularización necesita que se realice un bypass coronario mediante cirugía. En el Clínic se hacen 300 intervenciones de este tipo cada año.
Los profesionales dedicados al diagnóstico y tratamiento del Síndrome Coronario Agudo y el Infarto de Miocardio son expertos en:
Tratamiento percutáneo del infarto agudo de miocardio.
Implantación de stents coronarios.
Colocación de asistencias ventriculares.
Tratamiento del shock cardiogénico.
Técnicas de imagen intracoronaria.
Técnicas de fisiología coronaria.
We are sorry, we are working to improve PortalCLÍNIC. Help us become better, tell us why
An error has occurred and we were unable to send your opinion, please try again later.
Substantiated information by: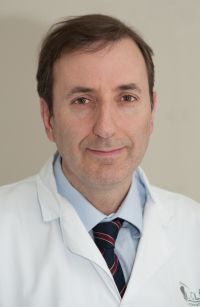 Manel Sabaté Tenas Cardiologist Cardiology Department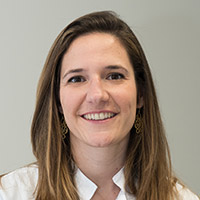 Marta Farrero Torres Cardiologist Cardiology Department
Published: 20 February 2018
Updated: 20 February 2018
Subscribe
Receive the latest updates related to this content.
Thank you for subscribing!
If this is the first time you subscribe you will receive a confirmation email, check your inbox
An error occurred and we were unable to send your data, please try again later.
Ischemic Heart Disease related news