Stroke research lines
Reading time: 3 min
In recent years, the greatest advance in stroke treatment came when mechanical thrombectomy was shown to be an effective technique for opening blocked arteries and therefore reducing stroke sequelae.
Now that this treatment has proven effective, it is vital to consider how healthcare systems should be structured so they may offer the treatment to the largest population possible. The main disadvantage of using mechanical thrombectomy to treat strokes is that it is an expensive procedure requiring highly specialised personnel and infrastructure, and therefore it cannot be used in most healthcare centres. Furthermore, for the intervention to be effective, it must be performed rapidly. Considering these points, there are two options; transfer all patients suspected of a severe stroke to specialised centres equipped to offer any revascularisation treatment, that is both intravenous thrombolysis and mechanical thrombectomy; o well, transfer all patients to the nearest healthcare centre and start initial treatment with intravenous thrombolysis before later transferring patients who have suffered a severe stroke to specialised centres to undergo a mechanical thrombectomy.
Studies are currently being planned to determine the best strategy for identifying and treating patients with stroke caused by the obstruction of a main artery, which are the most severe type and can best benefit from a mechanical thrombectomy.
Neuroprotective treatments
Despite medical advances, around 50% of patients who experience a severe stroke are left with a permanent disability, so new treatments that attempt to reopen the arteries causing the stroke are still required. Several neuroprotective agents which could protect the brain when it suffers reduced blood flow are available, but none of them have demonstrated their efficacy in patients. With the recent availability of treatments that successfully open arteries in most patients, it is possible that these neuroprotective agents may now be able to reach and protect the damaged area of the brain.
Although the obstructed artery must be opened after a stroke, blood arriving to the damaged area could promote some brain injury mechanisms. Some neuroprotective treatments that are available, such as uric acid, can prevent the damaging effects of revascularisation. A recent study suggested the administration of uric acid could benefit stroke patients treated with an intravenous thrombolysis and these benefits may be greater in patients who suffered a severe stroke treated with a thrombectomy. This has yet to be confirmed in a new study before its widespread use can be recommended.
Stem cells and repair
Repairing brain damage is a promising strategy for the post-stroke recovery phase; it extends beyond the initial treatment phase where the priority is to limit damage through the revascularisation of the obstructed artery. Studies conducted in experimental models investigated the administration of stem cells to improve post-stroke recovery. Although the results are promising, the underlying mechanisms behind these improvements are still poorly understood.
Some of these studies revealed most of the stem cells did not reach the brain, but were instead found in other organs such as the spleen where there are a large number of immune cells. This suggests that immunity modulation could explain some of the beneficial effects of stem cells. Stem cell studies have been conducted in humans to assess the viability and safety of their administration, but treatment efficacy was not evaluated. There is still a lot of work to be done before stem cells can be used to treat strokes. It is important to determine the most suitable type of stem cell, method of administration and the moment after a stroke when their introduction would be most effective.
We are sorry, we are working to improve PortalCLÍNIC. Help us become better, tell us why
An error has occurred and we were unable to send your opinion, please try again later.
Substantiated information by:
Antonia Fernández Nurse Neurology Department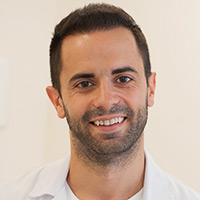 Arturo Renú Jornet Neurologist Neurology Department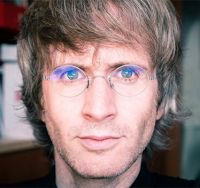 Xabier Urra Nuin Neurologist Neurology Department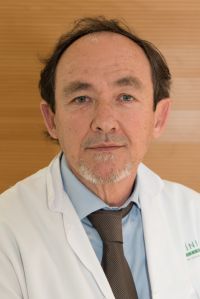 Ángel Chamorro Sanchez Head of the Cerebral Vascular Pathology Unit
Published: 20 February 2018
Updated: 8 August 2018
Subscribe
Receive the latest updates related to this content.
Thank you for subscribing!
If this is the first time you subscribe you will receive a confirmation email, check your inbox
An error occurred and we were unable to send your data, please try again later.
Stroke related news