La enfermedad en el Clínic
Frequently Asked Questions about Ictus
Reading time: 5 min
What is wrong with me?
Is the thrombus still there?
In ischemic strokes, the occlusion of an artery forms by the formation of a thrombus. The presence of said occlusion and the possibility of eliminating it through a drug or intervention is essential, especially in the first hours after the stroke.
In the following days, the fact that the thrombus persists is less critical, and other issues are more relevant: the neurological status of the patient, if complications arise and, the complementary tests' results aimed at finding the cause of the stroke. And choosing the most appropriate preemptive treatment.
Why does my arm or leg always hurt?
Patients who experience numbness or weakness on one side of the body may also notice pain in this zone. This does not mean that the muscles are damaged.
What tests will they do to me?
What is a CT? It does hurt?
Computed Tomography is a test that, through the use of X-rays, allows to obtain radiographic images of the interior of the organism in the form of transversal cuts or, if necessary, in the way of three-dimensional images. The CT scan is quick, painless, non-invasive, and accurate. In cases of emergency, you can identify injuries and internal bleeding quickly enough to help save lives.
What treatments are available?
We are sorry, we are working to improve PortalCLÍNIC. Help us become better, tell us why
An error has occurred and we were unable to send your opinion, please try again later.
Substantiated information by:
Antonia Fernández Nurse Neurology Department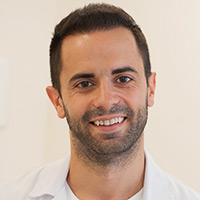 Arturo Renú Jornet Neurologist Neurology Department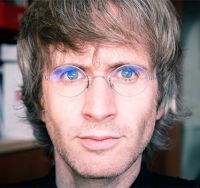 Xabier Urra Nuin Neurologist Neurology Department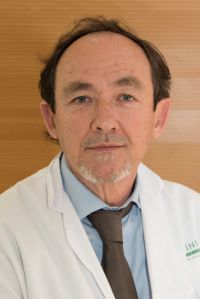 Ángel Chamorro Sanchez Head of the Cerebral Vascular Pathology Unit
Published: 20 February 2018
Updated: 8 August 2018
The donations that can be done through this webpage are exclusively for the benefit of Hospital Clínic of Barcelona through Fundació Clínic per a la Recerca Biomèdica and not for BBVA Foundation, entity that collaborates with the project of PortalClínic.
Subscribe
Receive the latest updates related to this content.
Thank you for subscribing!
If this is the first time you subscribe you will receive a confirmation email, check your inbox
An error occurred and we were unable to send your data, please try again later.
Stroke related news