What is Chronic Fatigue Syndrome?
Reading time: 2 min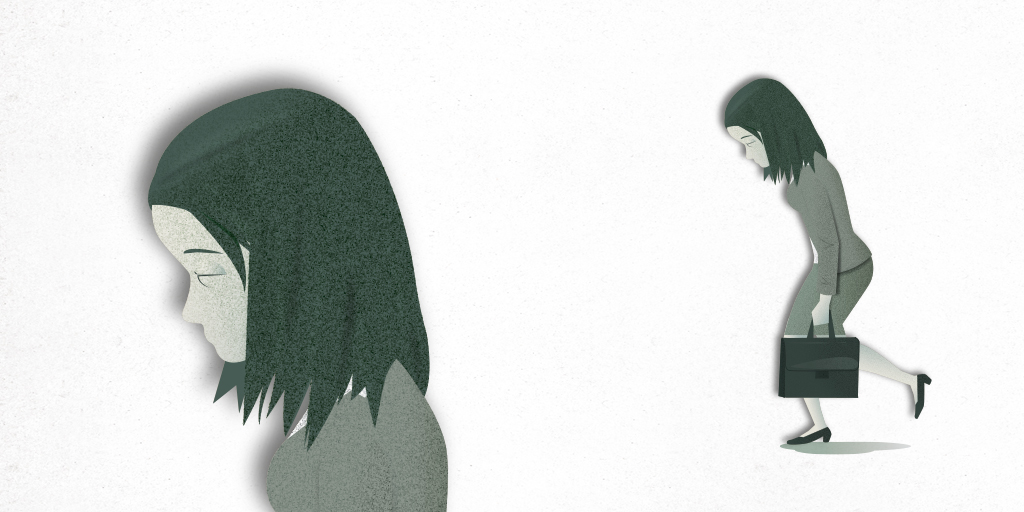 Chronic Fatigue Syndrome (CFS) is a complex illness characterised by intense, debilitating and severe physical and mental fatigue that lasts at least six months; it may have a fluctuating nature and no apparent cause. In addition, it seriously interferes with daily activities, does not go away with rest, worsens with exercise and is associated with other general, physical and neuropsychological symptoms.
The person experiences a loss of concentration, memory and mental agility (cognitive impacts).
People with chronic fatigue cannot do the same activities as before, such as their everyday work or take part in their favourite sport (physical impact).
The condition significantly deteriorates their quality of life, affects their daily activities and can cause social withdrawal and isolation (social impacts).
Alternate names for Chronic Fatigue Syndrome
Some of the alternate names for Chronic Fatigue Syndrome (CFS) are:
Myalgic encephalomyelitis (ME) (a name often used in Anglo-Saxon countries).
Yuppie flu.
Post-viral fatigue syndrome (PVFS).
Post-mononucleosis syndrome.
Altitude sickness or Da Costa's syndrome.
Gulf War syndrome.
In 2015, the US Institute of Medicine (IOM) proposed the name Systemic Exertion Intolerance Disease (Clayton E.W., JAMA 1346. 10/2/2015), but this has not yet been accepted by the scientific community or the WHO.
And what isn't chronic fatigue?
The illness was incorrectly known as neurasthenia in the nineteenth century.
There is also a tendency for the incorrect use of the term asthenia instead of fatigue, it is not recommended as they are not the same thing. Asthenia is a feeling that can be overcome by the patient, whereas fatigue is not.
Nor is CFS a type of depression.
Chronological evolution of disease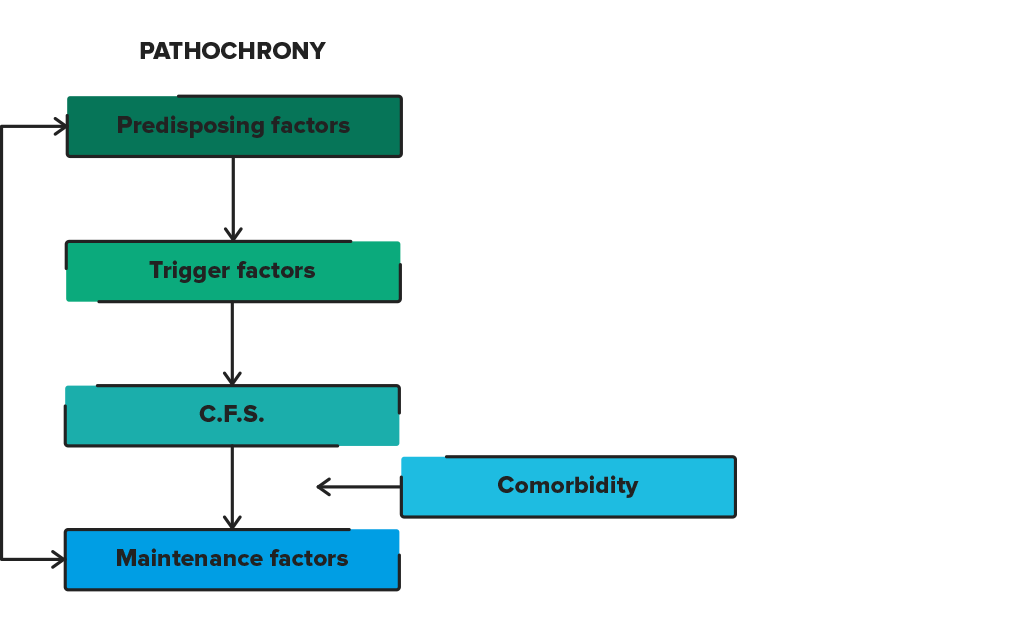 Firstly, potential patients must have the predisposing factors to the condition.
The illness is initiated when the person comes into contact with the triggers.
Furthermore, there are factors which course at the same time (presence of one or more diseases, comorbidity) and others that may have an influence on the persistence of the illness.
We are sorry, we are working to improve PortalCLÍNIC. Help us become better, tell us why
An error has occurred and we were unable to send your opinion, please try again later.
Substantiated information by: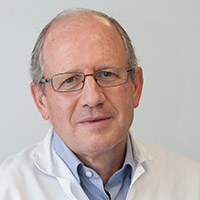 Joaquim Fernández Sola Medical Internist Head of the Central Sensitization Syndromes Unit
Published: 20 February 2018
Updated: 20 February 2018
Subscribe
Receive the latest updates related to this content.
Thank you for subscribing!
If this is the first time you subscribe you will receive a confirmation email, check your inbox
An error occurred and we were unable to send your data, please try again later.
Chronic Fatigue Syndrome related news