What is Ulcerative Colitis?
Reading time: 1 min
Ulcerative colitis is a chronic inflammatory disease that affects only the innermost lining of the colon. The severity and extension of inflammation varies in each patient.
Most frequent symptoms of Ulcerative Colitis
Stools containing mucus and/or blood (rectal bleeding)
A high frequency of small volume stools
Frequent and urgent need to defecate
Fever, abdominal pain and poor overall health (due to fatigue, loss of appetite and weight loss) are all indicative of the condition's severity.
Complications associated with Ulcerative Colitis
Toxic megacolon is a severe complication in which the colon's diameter dilates by more than 6–7 cm and may even lead to rupture. Fortunately it is very rare since therapy is rapidly intensified in cases of severe ulcerative colitis that do not respond to conventional treatment.
The warning signs for this complication are fever, tachycardia, bloating and intense abdominal pain.
The condition can be diagnosed with a plain film abdominal X-ray.
We are sorry, we are working to improve PortalCLÍNIC. Help us become better, tell us why
An error has occurred and we were unable to send your opinion, please try again later.
Substantiated information by: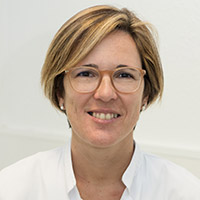 Ingrid Ordas Jimenez Gastroenterologist Gastroenterology Department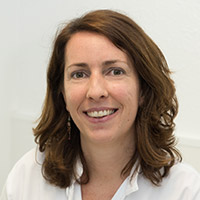 Marta Gallego Barrero Nurse Gastroenterology Department
Published: 20 February 2018
Updated: 4 September 2020
Subscribe
Receive the latest updates related to this content.
Thank you for subscribing!
If this is the first time you subscribe you will receive a confirmation email, check your inbox
An error occurred and we were unable to send your data, please try again later.
Inflamatory Bowel Disease related news