What is Crohn's disease?
Reading time: 2 min
Crohn's disease is a chronic illness that differs from ulcerative colitis because it can affect any section of the digestive tract with inflammation occurring in all layers of the intestinal wall. It may affect discontinuous areas, i.e., the digestive tract contains alternating sections of healthy areas and inflamed segments.
As inflammation affects the entire intestinal wall, Crohn's disease can course with complications such as stenosis (narrowing of the intestinal lumen) and/or fistulas (a connection between two intestinal loops or to an organ, e.g., the urinary bladder) which may be accompanied by collections of pus.
Complications associated with Crohn's disease
The main complications arising in conjunction with Crohn's disease are:
Intestinal obstruction caused by intestinal lumen narrowing secondary to inflammation and/or the accumulation of fibrous scar tissue. The primary symptoms of this complication are abdominal pain (cramps) and general food intolerance (vomiting).
Fistulas are abnormal passageways connecting two internal parts of the body. A perianal fistula is a connection between the anal canal and the perianal skin around the end of the anus.
Síntomas más frecuentes de la Enfermedad de Crohn
Complications associated with diarrhoea
Dehydration: excessive loss of body water
Loss of nutrients, water and electrolytes (sodium, potassium, magnesium, etc.)
Oral rehydration therapy is essential. Administration of just water is not enough; patients must also receive the correct quantity of electrolytes (oral rehydration solution). In severe cases, fluids must be replaced intravenously.
Symptoms may vary depending on the disease's location. When it affects the small intestine, patients primarily experience abdominal pain, diarrhoea, weight loss and/or loss of appetite. If the disease affects the colon, then the predominant symptom is diarrhoea with or without blood.
Perianal disease
It is important to remember that Crohn's disease can affect the anus and produce lesions such as:
Skin tags: folds of anal mucous membrane protruding outward
Fistulas: passageway from inside the rectum to outside the body (perianal skin)
Abscess: accumulation of pus due to infection
Fissure: small tear appearing as a linear wound in the anal canal
Rectal stenosis: narrowing of the anus or rectum because of scar tissue produced by ulcers
We are sorry, we are working to improve PortalCLÍNIC. Help us become better, tell us why
An error has occurred and we were unable to send your opinion, please try again later.
Substantiated information by: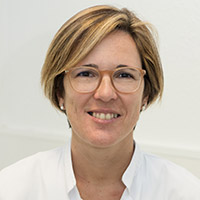 Ingrid Ordas Jimenez Gastroenterologist Gastroenterology Department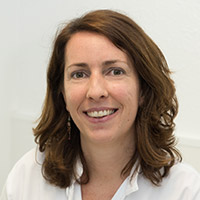 Marta Gallego Barrero Nurse Gastroenterology Department
Published: 20 February 2018
Updated: 4 September 2020
Subscribe
Receive the latest updates related to this content.
Thank you for subscribing!
If this is the first time you subscribe you will receive a confirmation email, check your inbox
An error occurred and we were unable to send your data, please try again later.
Inflamatory Bowel Disease related news