Investigación sobre el Linfoma en el Clínic
Reading time: 1 min
La investigación en el campo del linfoma se lleva a cabo de forma mayoritaria a través del IDIBAPS, en el Área de Oncología y Hematología. Los grupos que trabajan en este campo son:
Caracterización funcional de mecanismos oncogénicos en neoplasias linfoides.

Neoplasias linfoides.

Terapias experimentales en neoplasias linfoides.

Trasplante de células progenitoras hematopoyéticas.
El Hospital Clínic lidera numerosos proyectos internacionales de investigación traslacional (p.e. proyecto de secuenciación del genoma en Leucemia Linfocítica Crónica [ICGC-CLL] o proyecto Lymphoma/Leukemia Molecular Profiling Project [LLMPP]) y más de 20 ensayos clínicos con nuevos fármacos. También destaca el uso de terapia CART (linfocitos T con receptor antigénico quimérico) en el tratamiento de los linfomas y las leucemias linfoides, siendo uno de los centros acreditados a nivel nacional para el uso de estos tratamientos, tanto a nivel académico como comercial.
We are sorry, we are working to improve PortalCLÍNIC. Help us become better, tell us why
An error has occurred and we were unable to send your opinion, please try again later.
What is Cancer?
General information about Cancer
Read more
Substantiated information by: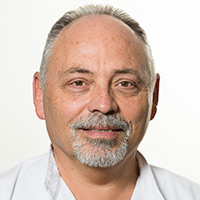 Jaume Güell Picazo Nurse Hematology Department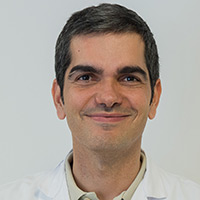 Julio Delgado González Hematologist Hematology Department
Published: 20 February 2018
Updated: 20 February 2018
Subscribe
Receive the latest updates related to this content.
Thank you for subscribing!
If this is the first time you subscribe you will receive a confirmation email, check your inbox
An error occurred and we were unable to send your data, please try again later.