Lymphoma treatment
Reading time: 6 min
Lymphoma is treated according to the specific diagnosis (the exact type of lymphoma) and, to a lesser extent, the degree of spread. There are several types of lymphoma and each has a very different prognosis and treatment. In any case, lymphoma treatment is generally based around chemotherapy and also radiotherapy, but to a lesser degree.
Chemotherapy. Given that lymphoma initiates in white blood cells circulating in the blood, it requires a treatment that reaches every cell in the body as in the case of chemotherapy.
Radiotherapy. Radiotherapy is administered whenever the lymph nodes are very large and chemotherapy does not manage to eradicate all of the disease.
Surgery. Unlike the most common cancers (breast, lung, colon), surgery does not play any role whatsoever in lymphoma treatment. Surgery is only used to collect a sample in order to reach a diagnosis, but it does not form part of the treatment.
Bone marrow transplant. In some specific cases, the possibility of a bone marrow transplant (haematopoietic progenitors) may be considered. The transplant material could be collected from either the patient themselves (autologous transplant) or from a donor (allogeneic transplant).
Chemotherapy is usually administered in cycles of 1–2 consecutive days that are repeated every 2–4 weeks. In total the treatment lasts between 4 and 8 months in function of the type of lymphoma and its degree of spread. The length of each cycle can vary greatly; from minutes to hours.
Most patients receive chemotherapy as outpatients and do not have to be admitted to the hospital unless there is a complication.
In a few cases the treatment is more complicated and patients must be admitted to the hospital. In such cases, the hospital stay tends to be relatively short (3–5 days).
Chemotherapy can be administered via different routes depending on the diagnosis and the drugs to be administered. The healthcare team will inform patients about the most appropriate route for their treatment:
Orally, in tablets or capsules.
Subcutaneously or intramuscularly.
Intravenously, which requires the placement of a venous access device.
Several different types of catheter are available in function of treatment type, the drug to be infused and the planned duration:
Peripheral cannula. This method involves inserting a small plastic cannula into the arm or hand in order to administer short-duration medicines that are not very irritating.
Peripherally inserted central catheters (PICC line). This technique consists of inserting a catheter into a vein in the arm, or the jugular or subclavian veins, and is used for irritating medications, treatments that need to administer drugs with an infusion pump or in the case of patients with poor venous access.
Permanent central venous catheter (Port-A-Cath®). This involves implanting a subcutaneous reservoir, typically in the subclavicular area, which provides direct access to the superior vena cava. Medicines are injected through the skin and into the reservoir using a special needle. These devices are used in patients receiving long-term treatments, with poor venous access or who need to receive drugs administered via an infusion pump.
One of the traits of cancer cells is their rapid, abnormal growth. However, not all fast-growing cells are cancerous. The human body also contains healthy cells that develop rapidly, for example, blood cells, digestive tract cells and cells found in the skin, mucous membranes, reproductive system and hair. Chemotherapy treatments are designed to attack fast-growing cells and so they also damage healthy cells, which is what gives rise to what are known as side effects.
The appearance of these effects, plus the duration and intensity, depends on each drug, the treatment, the dose, the duration and each person's tolerance. The doctor will personalise treatment to minimise any negative effects that could disrupt the patient's quality of life and perform check-ups to assess their general condition and treatment response. Fortunately, tremendous advances have been made in developing treatments to help prevent and/or control the side effects of chemotherapy.
Although each lymphoma receives a different course of chemotherapy and the side effects vary from one to another, some affects are common to all treatments.
Infections. This is the most common reason why patients receiving chemotherapy are admitted to hospital. That is why all patients receiving chemotherapy must be asked if they have a fever of 38 °C or more.
Nausea and vomiting. These can be prevented with medication, but sometimes they are not enough and patients need additional medicines. It is important to inform the doctor if you have severe nausea/vomiting.
Diarrhoea, generally mild. If it is very severe, then you should discuss it with your doctor because it could be due to an intestinal infection.
Numbness in the hands and feet, a tingling sensation, a loss of sensitivity or even weakness (neuropathy). These symptoms are directly associated with some of the drugs used to treat lymphomas and it is important to report them because sometimes the dose might need to be reduced.
Reduction in lymphocytes, erythrocytes and platelets. That is why a blood analysis is performed before each treatment cycle. Some treatments might even be withdrawn because the values are very low or because the doctor may add some other medicines (growth factors) in order to reinforce blood cell production.
Infusion-related reactions. These only appear while the medicines are being infused, in other words they always happen at the hospital. They may present as fever, itchiness, skin rash, chills or even dizziness or shortness of breath. If this happens, then it is very important for patients to inform the nursing staff because the infusion must be stopped and other medicines administered (paracetamol, antihistamines, corticosteroids). Even if these symptoms appear, however, it does not necessarily mean the patient is allergic to the medication. In fact the majority of patients finish receiving the therapy even though they have presented infusion-related reactions at some time.
Inflammation or pain in the arm at the administration site. You should discuss this with the nursing team.
Hair loss. Hair loss does not always occur, but when it does, it is usually total. Hair grows back after finishing the treatment.
In some cases, particularly when the lymphoma is located in a very concrete region of the body, radiotherapy is administered as part of the treatment. It is a method that uses radiation (X-rays) to destroy cancer cells.
It is usually administered every day for a period of 2–4 weeks, although it is not administered at weekends or on public holidays. The course of radiotherapy is planned for each patient using a device called a "simulator". This machine produces a three-dimensional image of the tumour and neighbouring organs in order to maximise treatment effectiveness while minimising side effects.
Radiotherapy sessions tend to last around 10–20 minutes.
Unlike chemotherapy, whose effects can be noticed in any part of the body, radiotherapy is only applied to a very specific region (neck, armpit, thorax, groin, etc.). Hence the side effects of radiotherapy vary widely in function of where it is applied.
A burn on the surrounding skin, called radiodermatitis that sometimes leaves a scar under the skin.
Inflammation of the mouth or dry mouth when applied to the neck (due to inflammation of the salivary glands).
Inflammation of the oesophagus and difficulty swallowing, or inflammation of the lungs or heart when applied to the thorax
Inflammation of the bladder or rectum, when applied in this region (although this is rare in the case of lymphomas).
In recent years, new drugs have been developed to treat some specific types of lymphoma (e.g., ibrutinib for mantle cell lymphoma, idelalisib in cases of follicular lymphoma). Unlike conventional chemotherapy treatments, these new treatments are administered orally and indefinitely (or at least until the onset of side effects or the disease stops responding) with the aim of converting the cancer into a chronic disease rather than trying to cure or eradicate it. Although these drugs also have side effects, they are generally milder than those associated with conventional treatments and so they may be particularly useful in very elderly patients.
In any case, this represents a very active and constantly changing area of research.
Palliative treatment is designed to improve both the patient and family's quality of life. This treatment can be applied during any stage of the disease and at any age. It focuses on alleviating pain, and addresses any physical and mental stress associated with the diagnosis.
We are sorry, we are working to improve PortalCLÍNIC. Help us become better, tell us why
An error has occurred and we were unable to send your opinion, please try again later.
What is Cancer?
General information about Cancer
Read more
Substantiated information by: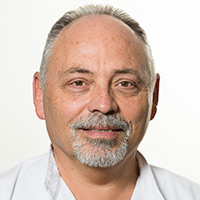 Jaume Güell Picazo Nurse Hematology Department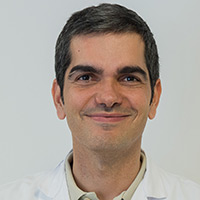 Julio Delgado González Hematologist Hematology Department
Published: 20 February 2018
Updated: 20 February 2018
Subscribe
Receive the latest updates related to this content.
Thank you for subscribing!
If this is the first time you subscribe you will receive a confirmation email, check your inbox
An error occurred and we were unable to send your data, please try again later.