Diagnosis of Headache
Reading time: 3 min
Tests to diagnose Cephalalgia
Clinical history. It is the key element in the diagnosis of headaches, in order to define the characteristics of the pain (continuous, pulsatile), the location (hemicranial, frontal, periocular or in the nape of the neck), the duration, if it is episodic, the intensity of the pain, the way it starts (sudden or gradual), time of onset (when has the headache appeared), if there are associated symptoms like vegetative state (nausea and vomiting), photophobia, phonophobia, neurological symptoms that may precede the pain, such as changes in vision (bright light, halos, or fortification spectra, black spots, loss of vision), in sensitivity, in speech, or in strength. It also should be asked if there are factors that aggravate it (menstruation, recently starting to take oral contraceptives or other drugs, stress, changes in sleep pattern, red wine, Chinese restaurant spices), those that trigger it (trigger points, such as pressure in a specific point of the face, brushing teeth, biting), or those that alleviate it. It is important to know if there is a family history of cephalalgia.
Physical and neurological examination. In order to detect changes that rule out secondary causes of cephalalgia, tests are used, such as a back of the eye examination to evaluate the presence of a swelling or oedema of the papilla (a prominence that forms the entrance to the back of the eye) that suggests the presence of intracranial pressure.
Complementary tests
They are performed when a secondary cause is suspected or needs to be ruled out:
We are sorry, we are working to improve PortalCLÍNIC. Help us become better, tell us why
An error has occurred and we were unable to send your opinion, please try again later.
Substantiated information by:
Neus Fabregat i Fabra Neurologist Headache Unit. Hospital Plató - Hospital Clínic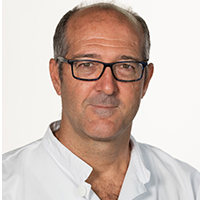 Víctor Obach Baurier Neurologist Headache Unit. Hospital Plató - Hospital Clínic
Published: 16 May 2018
Updated: 16 May 2018
Subscribe
Receive the latest updates related to this content.
Thank you for subscribing!
If this is the first time you subscribe you will receive a confirmation email, check your inbox
An error occurred and we were unable to send your data, please try again later.