Symptoms of Headache
Reading time: 2 min
The pain can be located in one part of the head or may affect the whole head in general. The intensity of the pain is usually moderate or severe, and can sometimes be disabling for the patient, forcing them to go to bed and stop all their activities. The frequency of the episodes is variable, varying between one and four or five a month. The duration of a migraine attack generally does not exceed 24 hours, although they can be very short (three or four hours), or very long (up to three days).
The type of pain experienced with cephalalgia can be:
Oppressive pain (like in a helmet).
Pulsatile pain (like a beat).
Piercing pain (like a drill)
In visible form, the following symptoms may be detected:
Eyelids more closed (palpebral oedema).
Differences between pupil dilation (anisocoria).
There are certain symptoms that require a practically immediate visit to the doctor:
Changes in vision such as black spots, bright lights, visual distortion, double vision, etcetera.
Weakness in a limb, problems in talking.
Sensation of pins and needles in arms and legs.
Dizziness or instability on standing.
Droopy eyelids or changes in the size of the pupils.
Vomiting that cannot be stopped (uncontrollable).
On rare occasions, headache can be a sign of a more serious cause, such as:
Bleeding in the area between the brain and a layer of the meninges, the arachnoids that cover it (subarachnoid haemorrhage).
Brain infection, such as meningitis or encephalitis or an abscess.
Accumulation of fluid inside the skull that causes brain swelling (secondary or idiopathic hydrocephalus, also known as a cerebral pseudo-tumour).
Carbon monoxide poisoning.
Lack of oxygen during sleep (sleep apnoea).
Block or rupture of the cerebral arteries and veins (stroke).
We are sorry, we are working to improve PortalCLÍNIC. Help us become better, tell us why
An error has occurred and we were unable to send your opinion, please try again later.
Substantiated information by:
Neus Fabregat i Fabra Neurologist Headache Unit. Hospital Plató - Hospital Clínic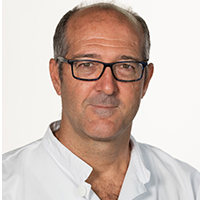 Víctor Obach Baurier Neurologist Headache Unit. Hospital Plató - Hospital Clínic
Published: 16 May 2018
Updated: 16 May 2018
Subscribe
Receive the latest updates related to this content.
Thank you for subscribing!
If this is the first time you subscribe you will receive a confirmation email, check your inbox
An error occurred and we were unable to send your data, please try again later.