Living with Multiple Myeloma
Reading time: 2 min
Adverse effects. Multiple myeloma patients can follow a normal lifestyle in terms of family, work and social interaction. However, they must adapt some of their daily habits to the rhythm defined by the disease and adverse and side effects of the treatment.
Smoking. If you smoke, it is very important that you quit as it aggravates the side effects associated with the treatments, such as loss of appetite and decreased lung capacity.
Alcohol. As with smoking, you should not consume large amounts of alcohol, although drinking is not prohibited.
Diet. There is no scientific evidence to suggest you should avoid eating proteins or sugars if you have cancer. No particular food is contraindicated, except on rare occasions due to interactions with certain drugs. Eat whatever you want but in small amounts and several times a day. It is important to maintain your muscular body mass and avoid losing too much weight.
Drugs. You must inform your healthcare team about any other treatments you are following as they could interact with the chemotherapy. Patients taking digoxin (a drug used to treat heart diseases) must receive special attention as it can interfere with the absorption of other medicines. Oral anticoagulants (medicines used to treat heart diseases) can increase the toxicity or decrease the effectiveness of chemotherapy drugs that are eliminated. Antivirals (medicines used to treat people infected with HIV) can interact with some of the drugs used during chemotherapy. Interactions have also been observed with antiepileptic drugs.
Physical activity. Unless your doctor tells you otherwise, you should try to follow your normal routine and take part in physical exercise if possible. It will help minimise treatment-related side effects and accelerate recovery. Practising physical activity tends to produce a greater feeling of well-being. Ask your doctor about the most appropriate level of activity for you.
A good night's sleep. Do not stay up too late and make sure you sleep at least 7–8 hours every night so you can tackle each day with more energy.
Sex. As long as you generally feel well enough, then you can still practice sex. It is important for women of childbearing age to take contraceptive measures, as you should not get pregnant during treatment.
Travel. You should discuss travel preparations with your medical team.
Emotional support. Good social and emotional support is always important when trying to overcome an illness. In other words, it is both positive and therapeutic to surround yourself with people close to you (friends and family) and to carry out activities together.
We are sorry, we are working to improve PortalCLÍNIC. Help us become better, tell us why
An error has occurred and we were unable to send your opinion, please try again later.
What is Cancer?
General information about Cancer
Read more
Substantiated information by: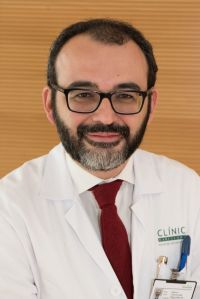 Carlos Fernández de Larrea Rodríguez Hematologist Hematology Department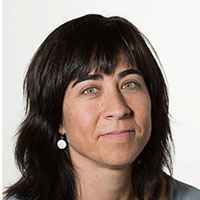 Gloria Garcia Barriga Nurse Hematology Department
Published: 20 February 2018
Updated: 20 February 2018
Subscribe
Receive the latest updates related to this content.
Thank you for subscribing!
If this is the first time you subscribe you will receive a confirmation email, check your inbox
An error occurred and we were unable to send your data, please try again later.
Multiple Myeloma related news