Prognosis for multiple myeloma
Reading time: 2 min
The prognosis for multiple myeloma depends on the stage at the time of diagnosis, plasma cell cytogenetic data (a study of associated diseases caused by structural abnormalities in or irregular numbers of chromosomes) and the disease's response to treatment. In any case, just because one treatment does not work, it does not necessarily mean that another treatment will not work perfectly and resolve the disease.
Multiple myeloma staging
Staging indicates the spread of myeloma and the degree of possible complications, which helps determine how the disease will progress in each patient.
The most traditional classification is the Durie-Salmon system which categorises myelomas into three stages.
Stage I. Includes patients with a haemoglobin level of at least 10 g/dL or normal values, a normal bone survey and a high level of monoclonal protein.
Stage II. Covers patients who do not meet the criteria for either stage I or stage III multiple myeloma; i.e., they may have bone lesions but they are not advanced.
Stage III. In this case patients also present anaemia, hypercalcaemia, advanced bone lesions (osteolytic lesions, pathological fractures, etc.) and an even higher level of monoclonal protein.
Each of the three stages is subdivided into A or B, depending on whether or not kidney function is affected.
However, the international staging system (ISS) is currently the most used prognostic system. It only considers the blood levels of just two substances: beta-2 microglobulin (produced by malignant myeloma cells) and albumin (a protein normally found in the blood). Patients with normal albumin levels and low beta-2 microglobulin (B2m) production are classified as stage I; if B2m levels are greater than 5.5 mg/dL then they are stage III (regardless of albumin levels). These results are associated with a better or worse prognosis.
Other prognostic indicators include genetic findings in bone marrow plasma cells and abnormal blood levels of other substances, e.g. lactate dehydrogenase (LDH)
Complications of Multiple Myeloma
Acute. Unlike several other types of cancer, multiple myeloma can affect the body in several different ways. It is very important to remember that not all patients will experience all of the complications. Furthermore, effective treatments are available to mitigate them. The acute complications stem from the fact that several organs may be affected; consequently, myeloma can produce a wide variety of symptoms: low blood cell count, infections, reduced kidney function, bone fractures, high calcium levels and spinal cord compression.
Chronic. A common chronic complication, caused by certain treatments, is numbness in the hands and feet (peripheral neuropathy). Any patients who present these symptoms should discuss them with their medical team as early treatment can provide relief and reduce the intensity.
We are sorry, we are working to improve PortalCLÍNIC. Help us become better, tell us why
An error has occurred and we were unable to send your opinion, please try again later.
What is Cancer?
General information about Cancer
Read more
Substantiated information by: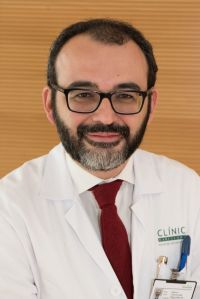 Carlos Fernández de Larrea Rodríguez Hematologist Hematology Department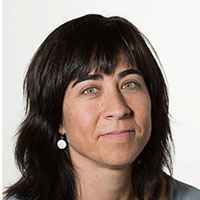 Gloria Garcia Barriga Nurse Hematology Department
Published: 20 February 2018
Updated: 20 February 2018
Subscribe
Receive the latest updates related to this content.
Thank you for subscribing!
If this is the first time you subscribe you will receive a confirmation email, check your inbox
An error occurred and we were unable to send your data, please try again later.
Multiple Myeloma related news