Tests and diagnosis of Multiple Myeloma
Reading time: 3 min
Multiple myeloma is diagnosed by detecting the monoclonal protein (also known as a paraprotein, monoclonal band or monoclonal component) through a complete blood analysis and urine tests. The bone marrow must also be studied by collecting a needle biopsy sample from the iliac (hip bone) or sternum before diagnosing multiple myeloma.
Blood tests:
Complete blood count. Measures the levels of red blood cells, white blood cells and platelets. If there are too many myeloma cells in the bone marrow, then some of these blood cells will be present in lower levels than normal. The most common finding is a low red blood cell count (anaemia).
Biochemistry. Tests used to confirm blood urea nitrogen (BUN) levels, as well as blood levels for creatinine (Cr), albumin, calcium and other electrolytes.
Immunoglobulin quantification tests. These tests provide information about the total amount of monoclonal myeloma immunoglobulin and any decreases in normal immunoglobulins.
24-hour serum and urine protein electrophoresis (SPEP and UPEP). To determine the amount of proteins corresponding to the abnormal myeloma immunoglobulins.
Immunofixation (in serum and urine). Immunofixation provides information and identifies the different types of heavy and light chains found in each patient.
Bone marrow aspiration. This procedure is carried out to examine the bone marrow. It is performed under local anaesthesia and involves inserting a needle into the hip bone or sternum before withdrawing a small amount of bone marrow fluid. Patients may note a certain amount of pressure during the procedure, but it is usually painless. They can return home a few hours after the minor intervention.
The diagnosis sometimes requires a bone marrow biopsy. These are performed on the hip bone and this time the actual bone marrow is extracted for analysis.
Bone marrow aspiration
A bone marrow examination is very important in the diagnosis of multiple myeloma. It is usually done by performing a bone marrow aspiration to collect a small amount of blood from the bone marrow. The procedure is performed in outpatient clinics, under local anaesthesia, does not require any fasting and only takes a few minutes. The needle is normally inserted in the sternum or the hip bone. Although it is painless, it may leave a small bruise around the puncture site.
Several types of analysis can be performed on the sample obtained. It is important to confirm the presence of plasma cells in the bone marrow. Other tests are: flow cytometry, to detect the presence of molecules on cell surfaces and determine whether they are normal or malignant; and cytogenetic analysis of malignant cells, to detect any abnormalities in the chromosomes and study how they influence the disease prognosis.
Some myeloma patients are also indicated a bone marrow biopsy in order to obtain an accurate plasma cell count. In these cases, a small piece of hip bone is collected.
Your doctor may ask you to repeat the bone marrow examination during follow-up to assess the course of the disease; whether it is in remission, relapse or progressing.
Bone X-rays. Bone loss caused by myeloma cells can be detected through radiographic studies. This generally involves taking a series of X-rays of the majority of the body's most important bones and is known as a radiographic bone or skeletal survey.
Computed tomography (CT). This procedure generates images of the body from different angles and provides a detailed picture of different types of tissue.
Magnetic resonance imaging (MRI). MRI uses a powerful magnet and radiofrequency waves to produce detailed images of the body's internal structures.This technique can be very useful when faced with indications of myeloma or other complications, such as spinal cord compression or fractures of the spinal vertebrae.
We are sorry, we are working to improve PortalCLÍNIC. Help us become better, tell us why
An error has occurred and we were unable to send your opinion, please try again later.
What is Cancer?
General information about Cancer
Read more
Substantiated information by: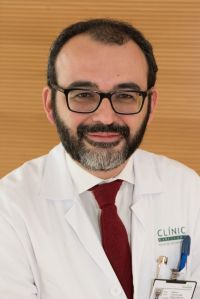 Carlos Fernández de Larrea Rodríguez Hematologist Hematology Department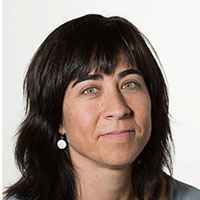 Gloria Garcia Barriga Nurse Hematology Department
Published: 20 February 2018
Updated: 20 February 2018
Subscribe
Receive the latest updates related to this content.
Thank you for subscribing!
If this is the first time you subscribe you will receive a confirmation email, check your inbox
An error occurred and we were unable to send your data, please try again later.
Multiple Myeloma related news