Treatment of Dry Eye
Reading time: 1 min
The choice of treatment for dry eye syndrome depends on the level of severity.
Treatment of aqueous-deficient Dry Eye syndrome
First level:
Education of the patient. Avoid tobacco smoke, high heating and air-conditioning levels, get protection from the wind, avoid open windows in cars, remember to blink often when reading or working with a computer, lubricate the eyes in airplanes, control systemic medications (antidepressants, tranquilisers, anti-histamines, beta-blockers, diuretics, contraceptives, anti-oestrogens, etc.), follow a suitable diet and drink plenty of water.
Artificial tears, without preservatives where possible.
Second level. Add the following to those above:
Topical anti-inflammatory drugs (steroids, cyclosporin, others). Always under the supervision of the ophthalmologist in order to control any side effects.
Third level. Add the following to those above:
Autologous serum eye drops, or growth factors from the platelets from the patient's own blood.
Temporal occlusion of lacrimal points.
Fourth level. Add the following to those above:
Amniotic membrane transplant.
Soft therapeutic contact lenses.
Scleral contact lenses. Prosthetic replacement of the ocular surface ecosystem (PROSE).
Treatment of evaporative Dry Eye syndrome
Eye hygiene with heat, massage, and daily cleaning.
Artificial tears with lipid components.
Systemic Doxycycline or topical azithromycin.
Intense pulsed light therapy (IPL) or or lipiflow pulsation system (Lipiflow). This is currently being studied, waiting for more published studies and randomised clinical trials.
We are sorry, we are working to improve PortalCLÍNIC. Help us become better, tell us why
An error has occurred and we were unable to send your opinion, please try again later.
Substantiated information by: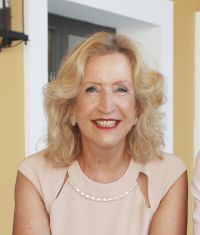 Maria Teresa Sáinz de la Maza Sierra Ophthalmologist Ophthalmology Department
Published: 23 May 2019
Updated: 23 May 2019
Subscribe
Receive the latest updates related to this content.
Thank you for subscribing!
If this is the first time you subscribe you will receive a confirmation email, check your inbox
An error occurred and we were unable to send your data, please try again later.
Dry Eye Syndrome related news