Dry eye syndrome is caused by a disorder of the tear film, either due to a deficiency in tear production (aqueous-deficient) or due to excessive evaporation (evaporative) that consists of inflammation of the eye surface and neurosensory changes that lead to eye discomforts. It is an under-diagnosed disease as patients with mild dry eye do not go to a specialist. It is estimated that there are around 100 million people worldwide affected by this disease.
Dry Eye Syndrome explained in first person
Professionals and patients explain how you live with the disease
It is a chronic disorder that is going to need treatment, depending on the severity, this treatment will be more or less thorough. When the treatment is sufficient and adequate, the patient will not have any symptoms.
Maite Sáinz de la Maza
Ophthalmologist
I knew at the start that it was going to be so hard, but the treatment works. It's true that it's long-term, and that you need to give it a chance and be very consistent and not stop, not even for one day, but it works. To the point that you can return to a pretty normal life.
We are sorry, we are working to improve PortalCLÍNIC. Help us become better, tell us why
An error has occurred and we were unable to send your opinion, please try again later.
Substantiated information by: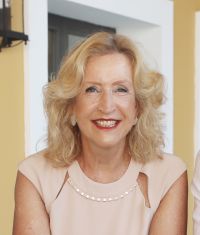 Maria Teresa Sáinz de la Maza Sierra Ophthalmologist Ophthalmology Department
Published: 23 May 2019
Updated: 23 May 2019
Subscribe
Receive the latest updates related to this content.
Thank you for subscribing!
If this is the first time you subscribe you will receive a confirmation email, check your inbox
An error occurred and we were unable to send your data, please try again later.