Investigación sobre el Síndrome de Ojo Seco en el Clínic
Reading time: 1 min
Las principales líneas de investigación se centran en el análisis de las moléculas inflamatorias y en los derivados hemáticos y fármacos antiinflamatorios como tratamientos.
El ICOF es referente nacional e internacional como Unidad de Ensayos Clínicos para el síndrome de ojo seco. Participa en muchos ensayos clínicos multicéntricos tanto españoles como europeos necesarios para que muchos de los fármacos actuales puedan comercializarse.
En la actualidad se están realizando ensayos clínicos sobre diferentes tratamientos como la ciclosporina tópica con diversas modalidades farmacológicas o fármacos que mejoran las alteraciones neurosensoriales.
Los resultados de las líneas de investigación y de los ensayos clínicos se plasman en numerosas publicaciones en revistas internacionales de alto factor de impacto.
En relación a estas enfermedades inflamatorias, el ICOF está presente desde la Junta Directiva en la Sociedad Española de Inflamación Ocular (SEIOC), entidad con gran actividad en redes y grupos de trabajo, así como también en la realización de su congreso anual.
Los profesionales médicos del ICOF han participado en actividades organizadas por asociaciones de pacientes como la Asociación Española del Síndrome de Sjögren (AESS).
We are sorry, we are working to improve PortalCLÍNIC. Help us become better, tell us why
An error has occurred and we were unable to send your opinion, please try again later.
Substantiated information by: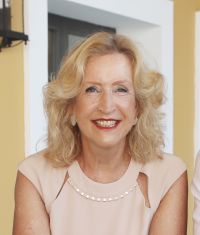 Maria Teresa Sáinz de la Maza Sierra Ophthalmologist Ophthalmology Department
Published: 23 May 2019
Updated: 23 May 2019
Subscribe
Receive the latest updates related to this content.
Thank you for subscribing!
If this is the first time you subscribe you will receive a confirmation email, check your inbox
An error occurred and we were unable to send your data, please try again later.
Dry Eye Syndrome related news