Tratamiento sobre el Síndrome de Ojo Seco en el Clínic
Reading time: 1 min
El Instituto Clínic de Oftalmología del Hospital Clínic trata a más de 1.500 con síndrome de ojo seco, unos 200 casos nuevos cada año. Algunos de estos pacientes tienen el síndrome de Sjögren, enfermedad autoinmune que cursa con manifestaciones sistémicas.
La colaboración multidisciplinar con especialistas del Servicio de Enfermedades Autoinmunes, en el caso del síndrome de ojo seco asociado a síndrome de Sjögren, permite un diagnóstico y un tratamiento individualizado de máxima calidad.
Recientemente se han incorporado métodos objetivos de diagnóstico clínico que permiten la medición cualitativa y cuantitativa de la lágrima, así como el estudio detallado de las glándulas de Meibomio. Esto permite ser más específicos en la decisión del tratamiento más apropiado y la posibilidad de comparar su efectividad en las visitas de seguimiento.
We are sorry, we are working to improve PortalCLÍNIC. Help us become better, tell us why
An error has occurred and we were unable to send your opinion, please try again later.
Substantiated information by: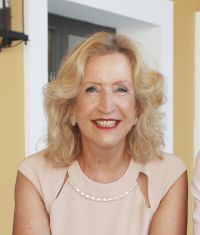 Maria Teresa Sáinz de la Maza Sierra Ophthalmologist Ophthalmology Department
Published: 23 May 2019
Updated: 23 May 2019
Subscribe
Receive the latest updates related to this content.
Thank you for subscribing!
If this is the first time you subscribe you will receive a confirmation email, check your inbox
An error occurred and we were unable to send your data, please try again later.
Dry Eye Syndrome related news