Urinary incontinence without taboos
Stop losses! Send your doubts about urinary incontinence
Expert nurses explain one of the main solutions for urinary incontinence, vaginal tampon
Living with Urinary Incontinence
Reading time: 2 min
The majority of women who seek treatment manage to cure their condition (they become incontinence free) or improve the symptoms (reduced number of episodes or volume of urine lost) when they receive personalised treatment indicated by a specialised healthcare professional.
Above all, there is no need to feel ashamed or embarrassed when the symptoms arise and it is a good idea to discuss them with a healthcare professional in order to find the most appropriate treatment. While urinary incontinence does not pose a serious health risk, it can interfere with your daily lifestyle.
Post-surgical care
After surgery treatment a serie of cares must be followed:
It is better to shower and avoid submerging yourself in a bath or swimming pool.
You should not take part in sexual intercourse within the first eight weeks after the operation.
You may experience bleeding in the first few days after the operation, but always smaller volumes than a period.
Avoid the use of vaginal tampons.
If you have constipation, follow a balanced diet rich in fruits and vegetables.
Drink 1.5 litres of water per day.
Try to hold on and urinate only once every 2–3 hours; although you may need to go more often for the first few days.
Maintain partial rest for the first week after the operation; afterwards, you should avoid any physical strain that may increase the pressure on the abdomen for a minimum of 8 weeks, although 3 months would be ideal.
Products for urinary incontinence: absorbent products
These are single-use devices that absorb any urine and then hold it inside, thus keeping the skin dry.
It is important to select the type of absorbent based on the intensity of losses and the individual's physique. According to their characteristics and the way they are held in place, they are indicated for situations involving different degrees of mobility/dependence (walking, bedridden).
The absorbents include a moisture indicator, usually a strip that changes colour, to avoid unnecessary changes and movements.
Skin care and hygiene
It is important to keep your skin clean and dry by following a daily hygiene routine, especially women who need to use absorbents.
There are different cleansing products available that neither irritate nor dry the skin. They are essentially moisturisers that help produce a protective barrier over the skin and keep the area dry. The majority of these creams are based on Vaseline®, zinc oxide, cocoa butter, kaolin, lanolin or paraffin.
We are sorry, we are working to improve PortalCLÍNIC. Help us become better, tell us why
An error has occurred and we were unable to send your opinion, please try again later.
Substantiated information by: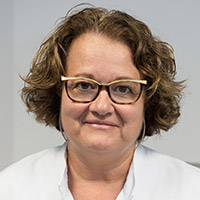 Amelia Pérez González Nurse Gynecology Department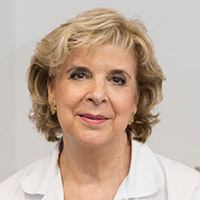 Montserrat Espuña Pons Gynaecologist Gynecology Department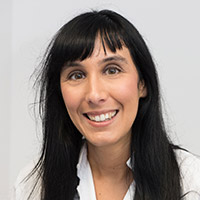 Sònia Anglès Acedo Gynaecologist Gynecology Department
Published: 20 February 2018
Updated: 20 February 2018
Subscribe
Receive the latest updates related to this content.
Thank you for subscribing!
We have received your information. Check your inbox, in a few moments you will receive a confirmation email.
An error occurred and we were unable to send your data, please try again later.