Glaucoma is the second most common cause of blindness. According to the WHO it affects 60 million people worldwide, with this figure predicted to exceed 100 million in 2020 due to an ageing population. It is an optic nerve disease mainly caused by an increase in pressure inside the eye, which results in a progressive loss of peripheral vision. Glaucoma does not produce any symptoms until the individual losses their vision, which is irreversible, although its advance can be prevented if detected early.
Glaucoma explained in first person
Professionals and patients explain how you live with the disease
There are 50% of cases that are not diagnosed. And the diagnosis is important to start a treatment as soon as possible that, we must not forget, is designed to preserve the vision that the patient still has.
Elena Milla
Ophthalmologist
My diagnosis was relatively easy because of family issues, our family history. My mother had it for many years, she lost her sight and following that, the family alarm went off.
We are sorry, we are working to improve PortalCLÍNIC. Help us become better, tell us why
An error has occurred and we were unable to send your opinion, please try again later.
Substantiated information by:
Elena Fraga Pumar Optometrist Ophthalmology Department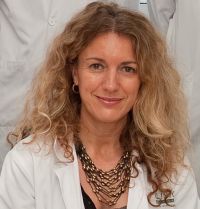 Elena Milla Griñó Ophthalmologist Ophthalmology Department
Marta Pazos López Ophthalmologist Ophthalmology Department
Published: 19 October 2018
Updated: 19 October 2018
Subscribe
Receive the latest updates related to this content.
Thank you for subscribing!
If this is the first time you subscribe you will receive a confirmation email, check your inbox
An error occurred and we were unable to send your data, please try again later.