Complications of Obesity
Reading time: 1 min
Obesity is not only important due to its high prevalence, but also on being a multi-systemic disease.
At endocrine level, the most common diseases associated with obesity are intolerance to carbohydrates and type 2 diabetes. It also forms part of the polycystic ovary syndrome, is associated with infertility, and with complications during pregnancy and childbirth.
At circulatory system level, obesity is associated with arterial hypertension, dyslipidaemia, ischaemic heart disease, heart failure, and venous insufficiency.
At gastrointestinal level, it is associated with gastroesophageal reflux disease and cholelithiasis (gallstones).
At neurological level, with cerebrovascular accidents, dementia, and endocranial hypertension.
At dermatological level, it is associated with acanthosis nigricans (skin becomes thick or dark), intertrigo (skin folds disease due to friction or friction), cellulitis and hirsutism.
At respiratory level, with sleep apnoea syndrome and with respiratory problems during the induction of anaesthesia.
At osteoarticular level, it is associated with back pain, joint pain, and gout.
It affects the quality of life, it can cause problems of self-esteem and social stigmatization.
We are sorry, we are working to improve PortalCLÍNIC. Help us become better, tell us why
An error has occurred and we were unable to send your opinion, please try again later.
Substantiated information by: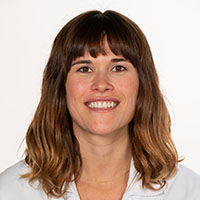 Alba Andreu Martí Nutritionist Endocrinology and Dietetics Department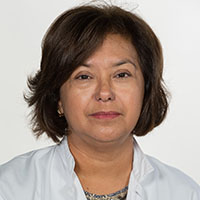 Lilliam Flores Meneses Endocrinologist Endocrinology Department
Silvia Cañizares Psychologist Psychiatry and Psychology Department
Published: 17 August 2018
Updated: 17 August 2018
Subscribe
Receive the latest updates related to this content.
Thank you for subscribing!
We have received your information. Check your inbox, in a few moments you will receive a confirmation email.
An error occurred and we were unable to send your data, please try again later.